Genesis board members have posted fliers in several area churches to recruit volunteer workers for a variety of different tasks this Saturday, including painting, landscape work and interior cleanup. The volunteer day starts midmorning, at 10 a.m., and work is planned until about 4 p.m. Lunch and refreshments will be served.
The first volunteer day was on a cold day in late March, prior to Genesis' acquisition of the building. The aim was to get the building boarded up and secured. Vandals had long been using the building as a place to party on weekends, and much of the interior of the building had been damaged or destroyed. Windows had been smashed out, crucial plumbing pipes and fixtures removed or destroyed, paint and graffiti strewn about, and electrical systems were ripped out, apparently for profit and mischief. The building was a hazard, and insurance companies would not extend coverage unless the property was rendered harmless. Turnout was good on that day; the building was secured and posted with "No Trespassing" signs.
Since that time, Genesis board members and volunteers have been working each weekend and during the week to start the long job of cleaning and returning the systems in this aged nursing home to a working condition. Seeing workers about the property has caused many passers-by to stop and remark that they are glad that someone is fixing up the facility and is going to do something positive for the community.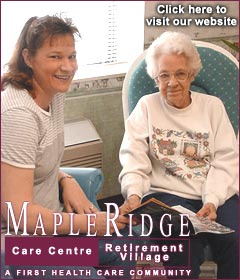 Acquiring the Bartmann Nursing Home facility was a long, difficult process. Early in 2001, several Lincoln-area individuals observed the vacant building and recognized that building's potential as a site for ministry. In April 2001, a small group of people gathered to inspect the nursing home, which had ceased operations some time in the fall of 2000. The property was then owned by the MidAmerica Care Foundation, which had operated the nursing home during its last years. MidAmerica seemed eager to sell the property, which they originally priced at $350,000. Over the next few weeks, they reduced the price to $250,000, then $150,000, and over the next months began to intimate that they might even give the property to this group that was to become Genesis some time later.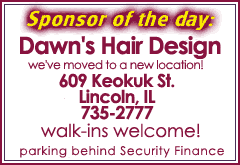 Genesis made plans to receive the building together with Peoria Rescue Mission until becoming a 501(c)3 organization. PRM is a Peoria-based organization that has a ministry of providing shelter for people from the streets and providing long-term rehabilitation for men. The plan was forming to develop a program at the Bartmann property as a long-term rehabilitation facility and halfway house for women. Its rural location, sprawling acreage and ample building size seemed quite appropriate to support such a program.
Because of internal pressures from bondholders, MidAmerica was forced to offer the property for sale to the highest bidder in the fall of 2001. In October 2001, Genesis was informed that they were not the successful bidder. The property had been sold to Peter Mascari, a Catholic priest from Sherman. Mascari operated a number of successful ministries in Sherman and Springfield and acquired the Bartmann property for expansion.
Genesis explored the possibility of collaboration with Mascari to develop the Bartmann facility, but after months of talks and meetings, a common purpose was never discovered. Genesis began anew the process of finding another location for the project.
In November 2002, Genesis board members learned that Mascari had fallen ill. A short time later he died. On Jan. 8, 2003, Genesis received notification that the government officially recognized it as a 501(c)3 organization, and on Jan. 9 it received notification that Mascari's organization, God's Outreach of Sherman, was giving the Bartmann property to Genesis, in line with what they believed would have been Father Mascari's wishes. Genesis received the deed to the property on March 31, 2003.
The Genesis Ministries Project is currently working to develop a full ministry plan that will utilize the property for the long-term rehabilitation of women who have come from difficult backgrounds and to develop strategic partnerships to deliver those services. Since the property is so extensive, other plans such as the development of a Christian retreat center in conjunction with the women's ministry are currently being discussed.