Animal control changes bring
good problems

Send a link to a friend
[SEPT. 5, 2003] Logan County Animal Control is facing an overpopulation of cats and dogs at the facility, according to Patrick O'Neill, chairman of the county's animal control committee. He said this is not a complaint or something they see as bad. It is actually a reflection of a good thing, and it is simply an unanticipated temporary problem that they don't really mind having.
The overpopulation stems from word getting out that they are doing a good job. The number of stray pickups has not really increased. However, there has been an increase in pets that people don't want anymore being dropped off at the shelter until good homes can be found. Last month 80 animals were housed and 60 adopted. Last week the shelter had 97 animals and 60 pickup calls. The facility has become an adoption agency by default.
The Agriculture Department is not too happy with the overcrowding. If the animals don't find homes, it will be necessary to start putting them to sleep. This is a practice that is always avoided if at all possible.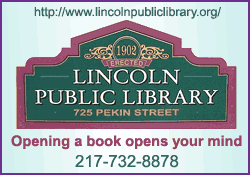 The fees for adoption are nominal and just to help offset costs. The fee is only $60 for a male and $65 for a female dog and $35 for a female and $40 for a male cat. This low fee includes shots and spaying or neutering.
While finances were in the black in July, O'Neill says he expects that to turn around. An August balance is not yet known. The shelter has initiated some relationships with businesses that are contributing food and other pet care items and are assisting in other ways.
Four local businesses donate pet food regularly: Big R, Kroger, Lincoln IGA and Wal-Mart. Wal-Mart also provides damaged container goods as available, including litter and treats.
Currently Atlanta is not contributing financially. Animal control personnel will not be making calls within the Atlanta city limits until the city decides to renew its contract.
"Plans are in place that will relieve the current difficulties," O'Neill assures. He just wanted to bring everybody up to date.
[to top of second column in this article]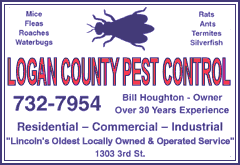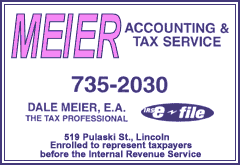 Two fund-raisers are in process. Proceeds will help offset adoption and sheltering costs. There will be a cook-out this Saturday, Sept. 6, from 11 a.m. to 3 p.m. at Kroger.
Aluminum cans are also being collected at the facility. You can just drop cans off there.
O'Neill said that the experiment of having the shelter open so people could come see the animals on Saturdays was successful. However, the shelter is temporarily discontinuing that practice because of the increased workload to care for the large population at present. No date is set, but they will open on Saturdays again in the future.
O'Neill took the assignment of overseeing the facility at the beginning of the year. He came up with a three-phase plan to reorganize how things get done there. He said the plan is just entering phase three, and they have been very successful to date.
In phase three they will be taking animals out to schools, nursing homes and other places. They have done some of this already and it has been effective. They will work at public awareness and education about the importance of population control through spaying and neutering, particularly for outdoor pets.
Open hours at Logan County Animal Control are Monday-Friday, 8:30 a.m. to 4:30 p.m., and they are open through the lunch hour. If you are considering an adoption but can't make those hours, you can make a special appointment by calling the Logan County Animal Control at 735-3232. They're located in the blue building that sits back off the street at 1517 N. Kickapoo.
Warden Vickie Loafman welcomes you to come out and look for your next pet.