News Index
(from the last 7 days)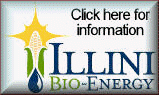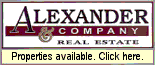 Church Directory

---
---
---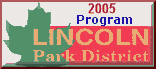 ---
---
---
Contact us
---
LDN is best viewed with IE 6 or Firefox 1.2.
---
LDN awards
Local:
Dec. 16, 2001
Local Emergency Planning Committee
Jan. 25, 2001
Logan County Healthy Communities Partnership
State:
Oct. 1, 2001
Illinois Public Health Association
posted daily OVER THE NOON HOUR (CDT)
Fire broke out in an apartment house located between Broadway and Pulaski streets in the 100 block of S. Logan Street early Sunday evening. Most of the damage was contained to three large homes converted to apartments. Fastenal, a business at the corner of Logan and Broadway, sustained some heat and smoke damage.
[picture by Jan Youngquist] click on picture for larger image
See complete story and more pictures below in Today's Top Stories.




Submit a classified ad online [Lowest cost for advertising in the county!]




Logan County's new 'Information Station' ready to serve business and tourism interests

State fire marshal urges public to learn about arson prevention during Arson Awareness Week, May 1-7
National focus for week is on arson problem in schools

Blagojevich administration recognizes Correctional Officers of the Year
Five Illinois Department of Corrections front-line employees receive top honors

Property auction to benefit state Wildlife and Fish Fund

Marriages and dissolutions

Court news

Got Mesker?
Illinois Historic Preservation Agency wants to know which communities have these building facades

Urton named as softball and soccer coach