News Index
(from the last 7 days)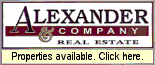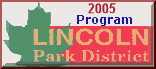 Church Directory
---
---
---
---
---
---
Contact us
---
LDN is best viewed with IE 6 or Firefox 1.2.
---
LDN awards
Local:
Dec. 16, 2001
Local Emergency Planning Committee
Jan. 25, 2001
Logan County Healthy Communities Partnership
State:
Oct. 1, 2001
Illinois Public Health Association
posted daily OVER THE NOON HOUR (CDT)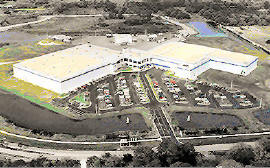 Architectural drawing depicts the new Sysco warehouse and offices, looking from Fifth Street. No access will be made from Fifth Street. It is anticipated that car traffic on Fifth Street between Lincoln Parkway and Connolley Road will increase from employees and general business. They will enter the property from Connolley Road on the east side. Trucks will transit on
Heitmann Drive by the Thorntons truck plaza.
click on pictures for larger images

Other News...

Submit a classified ad online [Lowest cost for advertising in the county!]




Unofficial announcement, but Lincoln has won
Lincoln/Logan County land warehouse/distribution center

Fire destroys apartment house, damages two other apartment buildings and business

Senate week in review

44th District update
Logan County road improvements

Lincoln girls shine!
IESA Metamora Sectional track results

Illini Central Middle School track

I-55/I-57 Basketball Clinic update