Postcard from the park: Weldon Springs
Note: Each week, Joel Brunsvold, director of the Illinois Department of Natural Resources, sends a postcard profile of a different Illinois state park, natural area or trail. This week, the director is writing about Weldon Springs, located in central Illinois.

Send a link to a friend
[MAY 28, 2005] CLINTON -- Greetings from Weldon Springs,
When I visit Illinois State Parks, I am reminded of what a great country this is and of the magnificence of our state. Weldon Springs State Recreation Area in DeWitt County is a place where one can reflect on the men and women who gave their lives to preserve all that I hold dear. This park is home to a very special memorial.
First, to tell you a little about the park: Weldon Springs is 550 acres in size. At its center is a 29-acre, spring-fed lake. Fishing platforms dot its two miles of shoreline. I pass anglers of all ages as I walk the groomed path that rings the lake.
Another attraction of the site is the Union School House, which was moved to the restored prairie at Weldon Springs. It is equipped for use as a visitor center and temporary classroom for school groups, with an interpreter available year-round. Also in the schoolhouse is a collection of taxidermist-mounted mammals native to the park and a discovery box filled with natural treasures.
The park is full of hiking trails. My favorite is The Schoolhouse Trail. It loops just over a mile in length, with an 80-box bluebird trail maintained in the park. Bluebirds can be observed from late February to October. That trail is also the ideal place to observe the native prairie restoration project. Grasses are already knee-high, and more than 30 different butterfly species flit across the path.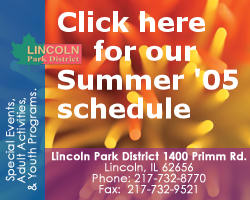 The park has two amphitheaters, which today are used for events like weddings, and for church services. But years ago, this park was scene of the annual summer event known as Chautauqua. For 10 days each summer from 1901 to 1921, area residents gathered at the site to hear some of the best public speakers and entertainers of the day. Among those who were guests here: William Jennings Bryant, Carrie Nation and Helen Keller.
I am reminded of the words of Helen Keller just now. She said, "Alone we can do so little; together we can do so much." These words ring in my mind as I walk to Veterans Point, down a short pathway to the water's edge. Holidays such as Memorial Day, this path is lined with 50 American flags -- flags that are 4 feet by 6 feet in size.
As I reach the water's edge, emotions overwhelm me. Atop the three flagpoles here at this point, extending lakeside, fly three symbols which are so much more than cloth: the American flag, the Illinois flag and the POW flag. I think of those I have known who have lived and died for our country's freedom, and I am reminded they are part of a vast fabric of commitment to country.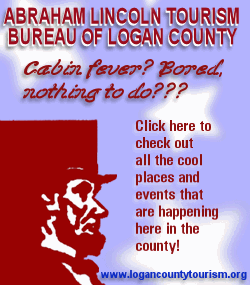 Granite memorials here at Weldon Springs honor veterans from all branches: Army, Navy, Marines, Air Force and Coast Guard. The granite is engraved with the names of 1,100 men and women from 23 states, whose loved ones appreciated their sacrifice and shared their memories of courageous service by dedicating memorials in their honor.
It would be easy to be sad amid the names of those who gave their lives for this great country. Yet, in this park, where bluebirds mingle with butterflies and fisherman nod hello to hikers, I find not just the peace that comes with visiting a state park but a reminder of the source of peace. The flags snap soundly in the breeze, mixed with the soprano of children laughing on the swings.
Helen Keller once said, "Optimism is the faith that leads to achievement. Nothing can be done without hope or confidence." To her words I add, there may be sacrifice in achievement, and to those who sacrificed, I offer my appreciation. Because of them, I can sit in this park, on this point, and be awash with optimism.
All the best,
Joel Brunsvold
~ ~ ~
If you go:
From the stoplight south of Clinton on Route 51, follow signs three miles to the east; or go east of Clinton on Route 10 to sign, turn south and follow signs two miles to the park.
Additional information:
Now in its fourth and final year of construction, the Flags of Freedom project remains $15,000 short of its $175,000 total cost. Dedication day for Veterans Point is scheduled for Oct. 9. Memorials can be bought or donations made by calling the Weldon Springs park office at (217) 935-2644.
[Illinois Department of Natural Resources news release]