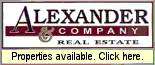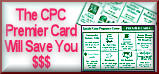 Church Directory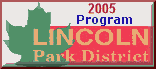 ---
---

---
---
---
---
Contact us
---
LDN is best viewed with IE 6 or Firefox 1.2.
---
LDN awards
Local:
Dec. 16, 2001
Local Emergency Planning Committee
Jan. 25, 2001
Logan County Healthy Communities Partnership
State:
Oct. 1, 2001
Illinois Public Health Association
posted daily OVER THE NOON HOUR (CDT)

LDN inadvertently left out identifying Logan County Clerk Sally Litterly in the Logan County Courthouse Centennial picture on yesterday's front page. Logan County elected officials (left to right): Coroner Robert Thomas, County Treasurer Mary Ellen Martin, Regional Superintendent of Schools Jean Anderson, Sheriff Steve Nichols, Judge David L. Coogan, State's Attorney Tim Huyett, County Clerk Sally Litterly, Circuit Clerk Carla Bender. [picture by Jan Youngquist] click on picture for larger image
Correction: Photos of the Logan County Courthouse Centennial that were on the picture pages on Monday were taken by Bob Frank.
Weather alert: A cold front pushing into Illinois late tonight and Wednesday morning may produce severe weather. Thunderstorms are anticipated along the front. Possible hail and strong winds could occur during late evening and overnight hours.

Health & Fitness


Submit a classified ad online [Lowest cost for advertising in the county!]
Community
The Sports Page


Logan County Courthouse Centennial draws crowd on an almost favorable day

Pictures from the centennial celebration and parade

More pictures from the centennial event

Community Action agencies speak out, saying they are doing a lot but need help from Congress and the General Assembly

Gov. Blagojevich urges President Bush to replace basic Illinois Army National Guard equipment

Senate approves proposal to regulate medicine used in methamphetamine production

District 44 weekly update

LDN supports call to quit
10 days to the Great American Smokeout
Surgeon general's strategy could halve U.S. smoking rates by year 2010

Young speech team kicks off season

Control your holiday credit card debt

Lincoln College volleyball ends season

Rembert nets Gateway weekly honor