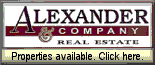 Church Directory

---
---

---
---
---
---
Contact us
---
LDN is best viewed with
IE 6 or Firefox 1.x.

---
LDN awards
Local:
Dec. 16, 2001
Local Emergency Planning Committee
Jan. 25, 2001
Logan County Healthy Communities Partnership
State:
Oct. 1, 2001
Illinois Public Health Association
posted daily OVER THE NOON HOUR (CDT)
New: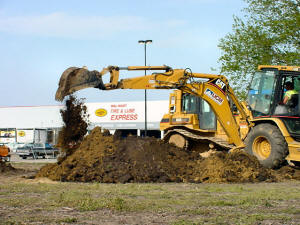 For those who dig Wal-Mart, the digging has begun. A new Wal-Mart Supercenter will be going in just west of the current Lincoln Wal-Mart.

[picture by Jan Youngquist] click on picture for larger image

\Community



Submit a classified ad online [Lowest cost for advertising in the county!]
The Sports Page

Fifth Street project contracts in tumble and polish process

Robbery suspect arrested

Gov. Blagojevich's school district reorganization bill wins approval in the House and goes back to the Senate for final approval

Letters:

Preschoolers' park experience tainted by drug encounter

Veterans' commemorative park desecrated

2006 Illinois State Fair contest details and rule books out, also available online

Lincoln Rotary Club garage sale Saturday

Genealogical workshop on Saturday

Chester 4-H

Road-building industry has interesting origin

Park district volleyball tournament