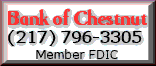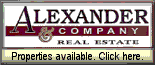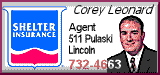 Church Directory

---
---

---
---
---
---
Contact us
---
LDN is best viewed with
IE 6 or Firefox 1.x.

---
LDN awards
Local:
Dec. 16, 2001
Local Emergency Planning Committee
Jan. 25, 2001
Logan County Healthy Communities Partnership
State:
Oct. 1, 2001
Illinois Public Health Association
posted daily OVER THE NOON HOUR (CDT)

A Saturday morning accident claimed the life of a young Atlanta man. Witnesses said the car ran into the abutment fast enough to set the car nose forward on end before dropping back down. The man reportedly had left work ill and was planning to seek medical attention in Lincoln.


\Community

Out & About
Submit a classified ad online [Lowest cost for advertising in the county!]
The Sports Page


State disaster exercise tests emergency response capabilities
Mass evacuation and sheltering preparedness tested on Friday

Rabid bat found in Springfield
State public health director issues warning to stay away from bats

State announces acquisition of helicopter to increase public safety in northern Illinois
Illinois public safety agencies receive record $5.1 million in counterterrorism and drug enforcement equipment last year

War hero selected as grand marshal of Illinois State Fair Twilight Parade

Letter: Veterans deserve best care

Court news

Marriages

Dissolutions

View the Logan County Comprehensive Plan and Greenways Plan drafts

Logan County Fair:

Reminder: Jefferson Street Christian Church hosts 'Fiesta' for Vacation Bible School

ISO fundraiser: 'Wine, Women and Song'

Home Country: Catch-and-release: A look at the bright side

Softball tournament championship