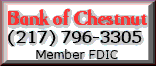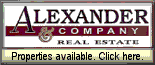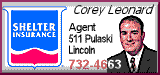 Church Directory

---
---
---
---
---
---
Contact us
---
LDN is best viewed with
IE 6 or Firefox 1.x.

---
LDN awards
Local:
Dec. 16, 2001
Local Emergency Planning Committee
Jan. 25, 2001
Logan County Healthy Communities Partnership
State:
Oct. 1, 2001
Illinois Public Health Association
posted daily OVER THE NOON HOUR (CDT)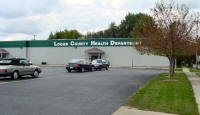 Area health officials, government leaders, emergency responders and supporting agencies have been meeting and planning how to address a flu epidemic or any other health threat that may occur in the county. Read about Logan County Pandemic Influenza Coalition activities, inside LDN today.

\Community


Health & Fitness
Submit a classified ad online [Lowest cost for advertising in the county!]
The Sports Page


Hearing-disabled to get one-day local assistance to acquire amplified phones

Governor establishes Illinois Parent Leadership Council
New council will investigate ways to involve parents in their children's education

Governor announces acquisition of Coast Guard cutter for maritime museum
180-foot Acacia to arrive in Chicago in October and open as museum in 2007

Custom farming rates
By John Fulton

Sustainable food

Blood drive canceled

Lincoln College scholarships:

Andrew Ryan receives Weyerhaeuser Foundation Scholarship

Five students receive Berger Scholarship