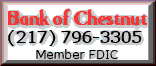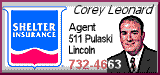 Church Directory

---
---

---
---
---
---
Contact us
---
LDN is best viewed with
IE 6 or Firefox 1.x.

---
LDN awards
Local:
Dec. 16, 2001
Local Emergency Planning Committee
Jan. 25, 2001
Logan County Healthy Communities Partnership
State:
Oct. 1, 2001
Illinois Public Health Association
posted daily OVER THE NOON HOUR (CDT)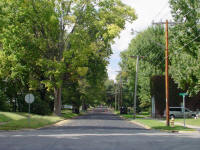 Tremont Street was closed off from traffic for portions of Wednesday to receive a slurry coat. The process involves laying a thick premixed base that hardens in about six hours. More streets around Lincoln will be getting either slurry coats or seal coats this month. The surface treatments extend the life of a road 10 to 15 years.

Law & Courts Week of Sept. 25, 2006
Comments on 'Give them something to do' letter:
\Community



Out & About
The Sports Page
Submit a classified ad online [Lowest cost for advertising in the county!]


Renaissance Fair celebrates Scully Park fountain dedication
LCHS homecoming royalty court announced
More than $122,000 in grants headed to local arts organizations
Regulators take action on unlicensed locksmiths
Web resource created to protect Illinois consumers from illegal or fraudulent locksmith activities
Letters:
Give them something to do

Track is a business, should have flexible schedule
TechLine: 'Critical' security update affects Windows and Internet Explorer
Harvest of Talents
American Legion Auxiliary sets fall Junior conference
Near-infrared imaging helps doctors detect, treat breast cancer
LCC to offer indoor soccer
LCC volleyball vs. Illinois College