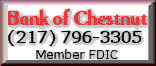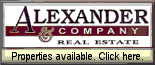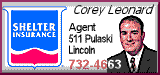 Church Directory

---
---
---
---
---
---
Contact us
---
LDN is best viewed with
IE 6 or Firefox 1.x.

---
LDN awards
Local:
Dec. 16, 2001
Local Emergency Planning Committee
Jan. 25, 2001
Logan County Healthy Communities Partnership
State:
Oct. 1, 2001
Illinois Public Health Association
posted daily OVER THE NOON HOUR (CDT)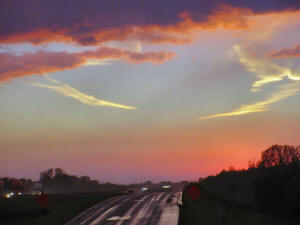 Stormy weather created threatening conditions in Illinois on Friday and Saturday. Skies over Logan County still alternated between heavily clouded and clear, sometimes in less than 20 minutes, through Sunday. View of I-55 north of Lincoln, looking westward, after Friday's rain.
[picture by Jan Youngquist] click on picture for larger image
---
Low gasoline prices in Lincoln were a good value over the weekend at $1.999 per gallon, while prices with the same chains in Springfield and Bloomington were still well over $2.00.
[picture by Jim Youngquist] click on picture for larger image



Submit a classified ad online [Lowest cost for advertising in the county!]
\Community

The Sports Page


Elkhart blacktop done one week early

Gov. Blagojevich announces nearly $20 million secured to help victims of domestic violence and sexual assault

Court news

Marriages

Dissolutions

44th District weekly update

September is Recovery Month
Illinois joins nation in spotlighting substance abuse treatment

McGreevey's book may hurt the gay rights movement

Trivia challenge to raise education funds for needy African children

Revival set: 'Christ Jesus: The Cornerstone'

Learn about orchids at fall event

Country Living magazine launches fair at Chicago Botanic Garden

Geocache festival

Home Country: As the seasons change...