12 weekly contests, 12 chances to win.
Enter the LDN Gas Card contest and win a $50 gas card.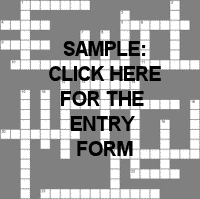 Found any answers yet? Check the daily contest info link for clues (under gas pump picture).
For complete contest rules click here.
This contest brought to you by Lincoln Daily News
and these fine sponsors:


Itís joy on Pat OíNeillís face as Rachel Zamrazil of Zamrazil & Company wields the shears to cut a 12-inch ponytail. OíNeill was thankful to follow through on a promise he made to a youth a little over a year and a half ago. See story below.
[pic by Jan Youngquist] click on picture for larger image

FREEZE WARNING IN EFFECT FROM MIDNIGHT TONIGHT TO 8 AM CDT FRIDAY.

The National Weather Service in Lincoln has issued a freeze warning.which is in effect from midnight tonight to 8 am CDT Friday.

As high pressure settles in from the west late tonight.skies are expected to clear long enough to allow early morning temps to drop to around 30 degrees.
A few locations may experience low temps in the upper 20s for a few hrs before sunrise.

A freeze warning means sub-freezing temps are imminent or highly likely.
These conditions will kill crops & other sensitive vegetation.


---

Health & Fitness


This sponsor spot available. Please call Karen Hargis,
737-7418!



LDN publishes all obituaries free of charge and accepts pictures for obits free of charge. The full text of the obituaries is available online free of charge in Logan County and across the world. E-mail condolences are available from subscribing funeral homes. Ask your funeral director to make sure the obituary of your loved one is placed in Lincoln Daily News.
Parents irate at proposed truancy ordinance
Children's rights as citizens put to question

Illinois Jaycees honor Brian Cook

LCHS District 404 board candidates

Gov. Blagojevich's fiscal 2008 budget fact sheet

AFSCME backs Gov. Blagojevich's plan for tax fairness
Governor welcomes support from largest union of public service workers

Blagojevich aims to rob from the rich and give to the poor

Letter: Impact of gross receipts tax

Illinois Chamber of Commerce organizes Gross Receipts Tax Lobby Day

St. John youth to present Italian dinner and variety show
Proceeds go to Veterans' Dance

Oasis update

Training for parents of students receiving special education services

Book Look: 'The Boy in the Striped Pajamas'

Lincoln Christian softball vs. Eureka College