As the round robin proceeded, when it was David Wilmert's turn to speak, he brought up the topic of the off- and on-street parking situation.

Though the topic is actually something that will need action from the ordinance committee, it had stalled several weeks ago when that committee was not fully in agreement on what to do. Led by Tom O'Donohue, the committee offered a recommendation for changes in the ordinances to allow parking of boats and trailers on private property and ban all street-side parking of the same types of vehicles.

However, when the motions came to a vote, the first one was shot down, with only one alderman voting to support the recommendation. The second ordinance change was then removed from the agenda by O'Donohue. At that time O'Donohue said he felt the committee was not going to be able to come to a conclusion that the full board would accept. He told the council that the next time, the subject would be addressed by the committee of the whole.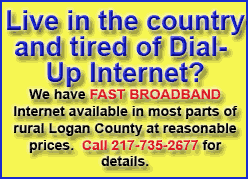 Two weeks ago Wilmert approached the subject again and said that something had to be done. He offered some suggestions, which he said were not completely ready for council consideration.
This week, Wilmert told the council that even though he understands it is an ordinance issue, he does have something to offer the council regarding parking on personal property.
He said his suggestion was to change the ordinance to state that parking of trailers or boats would be allowed on private property, either in the driveway or on an adjacent all-weather surface. He noted the all-weather service would be limited to a size of 200 square feet. He said the ordinance would also be changed to do away with exact measures for setback, but would include language to prohibit these trailers or boats from occupying city right of way on the property. He said the changes he was suggesting would also remove the restrictions placed on homeowners who have corner lots and have previously been considered to have two front yards.
He spoke about Jim Loeffler, who had visited the council previously. Loeffler lives on a corner lot and technically has two front yards. The front door of his home faces one front yard, and his garage and driveway face the other front yard. He has two small trailers that he has always kept in the space close to his garage. According to current ordinances, that is not allowable.
Wilmert said the changes he is proposing would permit people like Loeffler to continue parking their trailers near their driveways as they have in the past.
Melody Anderson asked Wilmert to clarify what that would mean for those who currently park items legally in their own backyards. Wilmert said that portion of the rules would not change.
Wilmert said this was the first suggestion. He said there was another suggestion for the street-side parking and the 72-hour limit. However, he also said that he felt if the parking on private property ordinance was passed, the street-side parking problems would mend themselves.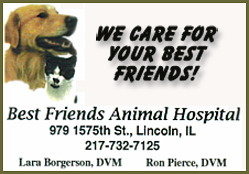 Alderwoman Stacy Bacon introduced changes to the ordinances that restrict street parking of trailers and boats. She said the rule would remain as 72 hours in place. After the 72 hours, the violators would be issued parking tickets. After three tickets, the boat or trailer would be impounded by the Lincoln police.
She said there could be a variance process for those who needed longer-term parking. She said there would also be exceptions to allowing the variance; such if the street were too narrow or if the prolonged parking created other safety concerns.
Bacon said she thought the goal of the council was to come up with plans that were less restrictive, but what it had turned into was something more restrictive.
Wilmert said the enforcement of the law by police was still a concern, but he thought this change would help in that area. He also felt that allowing the parking on private property was going to help out.
The mayor said he, too, had a couple of suggestions for the street-side parking. He suggested that the 72 hours might be changed to 24 hours. He also recalled the suggestion he'd had two weeks ago of banning overnight parking between 10 p.m. and 5 a.m.
Snyder said he had found another interesting rule in the city code regarding snow. He said in the case of 1 inch or more of snow, these types of vehicles had to be moved in 24 hours. Snyder said the city didn't have a snow emergency policy, but they could have one saying that in the case of snow, the vehicles had to be removed from the street.
Wilmert said he thought a snow emergency policy was a good idea that he would be willing to include in what he is proposing. He did take exception on the 24-hour rule though. He said his concern was for people who needed a trailer parked over a weekend for a specific reason. He said he would be willing to meet in the middle and change the 72 hours to 48.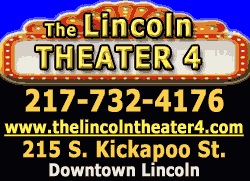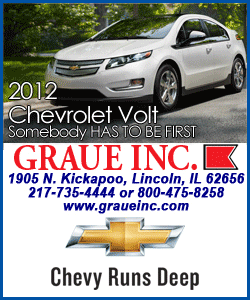 Bacon said she felt the council needed to make a decision about parking on private property before they considered anything else. She noted that the decision made there would also have an effect on the position she would take on the street-side parking.
Anderson talked more about the parking on private property. The questions that continually come up are where the front yard is and what residents can do with their front yard.
City attorney Blinn Bates talked about the yard being the 25-foot setback from the city right of way. He said that rule applies even when the driveway is in the front yard. This is part of what Wilmert wants to do away with.
Jonie Tibbs wondered if the codes would address the size of trailers. There are no provisions for the size of the trailer outside of saying they had to fit inside the driveway without hanging over the right of way, or they would have to fit inside the 200-square-foot separate space.
Building and zoning officer John Lebegue was asked if he had thoughts on this. Lebegue said that in all honesty, in the areas he has served, this has never been an issue. In most cases they were simply not allowed on the street and not in the front yard.
He noted, however, that Lincoln is a different type of community from those he has had experience with. He said trailers in this area are more prevalent than other places he has been.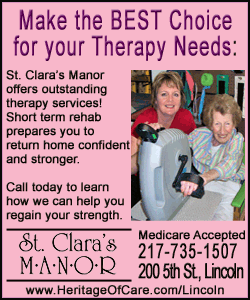 He said the only other experience he could draw from was in Lincolnwood, where boats were popular. As a compromise the city decided to allow boats in driveways during the boating season, from April to October.
Lebegue said he felt what the city ordinances have tried to accomplish is to create an open, clean streetscape for those driving through the community. He said there had to have been some rationale for the original law, and he believed that was probably it.
He added that he believes if the city opens this up to allow more parking of trailers on property as well as streets, what they will see is a large number of unsavory-looking trailers all through town.
Wilmert said he wasn't convinced that if they allowed these things, the privilege would be abused. He said, though, that if it did happen, he supposed it would be a good idea to look at it again and maybe put some more restrictions on it.
Tibbs said one constituent had complained that the city was adding to residents' costs by requiring an all-surface pad. Tibbs was asked if she was suggesting they be allowed to park on grass. She said she wasn't suggesting anything, she was just telling the council about the complaint.
Two of the last people to speak up on the proposals were Bates and police Chief Ken Greenslate.
Bates told the council that he felt they would regret making these changes. He said he had never prosecuted such a case, because these laws are unenforceable.
Greenslate seemed to agree, saying that no matter what the city decides, people will find a way to work around it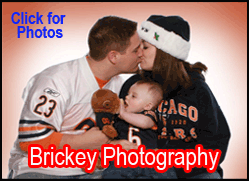 Greenslate said a 24-hour rule might be easier to enforce, but if they wanted to help the police department, they would take out the terminology "must be moved." This is how people work around the law: They move the trailer a foot, and by law it has been moved. Greenslate said if that language was removed, then officers could note the trailer in the street and 24 hours later go back, note it is still in the street and issue a ticket.
Bates spoke up last, saying if the city wants something that is enforceable, then they should not allow street-side parking at all. He said that would be easy to enforce.
At the end of the discussion it was not clearly stated whether or not anything regarding this issue would be included in next week's voting session.
[By NILA SMITH]
Past related articles