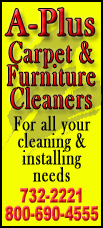 Board member Jan Schumacher was also present with business as insurance and legislative chairman.

Present as guests were Brian Bergen, executive director of the Lincoln & Logan County Development Partnership, and members of the Central Illinois Economic Development District.

Master plan

Bergen told the committee members that part of the master plan for the county economy is the retention of businesses. "I think business retention is the most important part of economic development," he said.

Bergen also reported that he is working with several people in the county on the possible expansion of three businesses. He could not specify which businesses he is working with.

Bergen also said he is continuing to work on revising the master plan for the county, and in the near future, he may have some suggestions to bring forward to the county board.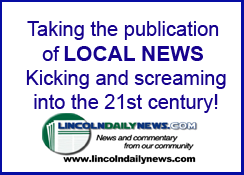 Incubator businesses
Bergen reported that he had three incubator projects that could come to fruition in the near future. Incubator businesses are mechanisms used to create jobs by providing a subsidized environment for starting a new business.
While Bergen left the specifics of who would be running these incubators vague (as no formal documentation has been completed), he did mention the following details as to what the incubator businesses might entail:
A possible incubator for medical students

A possible incubator for starting restaurants

A possible incubator for those interested in technology
Bergen also said that with potential business incubators, Logan County will hopefully be able to retain more of the younger population who wish to start their own businesses.
"I think everyone came up with good ideas that fit what people have asked for in the county," said Bergen.
Wind farm status
Bergen provided a brief update on the Sugar Creek Wind Farm. Due to new legislation, wind farm companies that wish to qualify for a tax credit have to begin construction in 2013. As a result, the definition of "starting construction" is falling under scrutiny, with Sugar Creek attempting to figure out the details.
"Letís keep our fingers crossed that construction can begin in 2013," said Bergen.
He also said the development partnership is attempting to track down a second company that previously wanted to build another wind farm in southern Logan County. The company has since fallen off the radar.
Other business
Schumacher was present as a county board member out of interest in a specific item: use of social media. There has been an increase in stories of people who have expressed themselves negatively on Facebook and other social media in relation to their jobs. Schumacher wished to discuss if there need to be changes in the policy and procedure manuals for county employees and county board members.
Schumacher said that this issue should be revisited in personnel policies as well. David Hepler said that while social media can be a useful tool, there is still a need for regulation, as with anything else the county would use.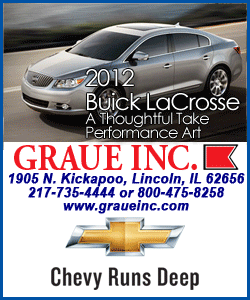 However, this was not the only business up for discussion that night. The involvement of Logan County with the Comprehensive Economic Development Strategy consumed the greater portion of the meeting. With its CEDS, Logan County has joined four other counties -- Peoria, Tazewell, Woodford and Mason -- in the makeup the Central Illinois Economic Development District. The regional membership increases strength and opportunities. Regional representatives present explained how to get Logan County integrated and going in the district, as well as providing types of projects that might be funded.
Details of the CEDS discussion will be presented in LDN later this week.
[By DEREK HURLEY]
Lincoln & Logan County Development Partnership, NFP
Executive Director Brian Bergen
1555 Fifth St.
Lincoln, IL 62656
Phone: 217-732-8739
Email: Brian@lincolnlogan.com
Website: http://3rdwire.net/LLDP/
What is CEDS and what went into the Logan County CEDS?
CEDS is defined by the Economic Development Council for Central Illinois as "the result of a local planning process designed to guide the economic growth of an area."
"A CEDS process will help create jobs, foster more stable and diversified economies and improve living conditions. It provides a mechanism for coordinating the efforts of individuals, organizations, local governments and private industry concerned with economic development. In order for projects to qualify for Economic Development Administration assistance under its public works, economic adjustment and most planning programs, the project must be consistent with the goals and objectives set out in the CEDS."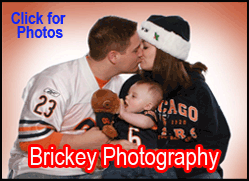 Logan County Regional Planning Commission FAQ sheet
(Explains interrelatedness of the comprehensive plan, GIS, CEDS and Greenways Plan)
Past articles related to CEDS
Related websites
To read the current CEDS document for the Economic Development Council for Central Illinois, click here (PDF).