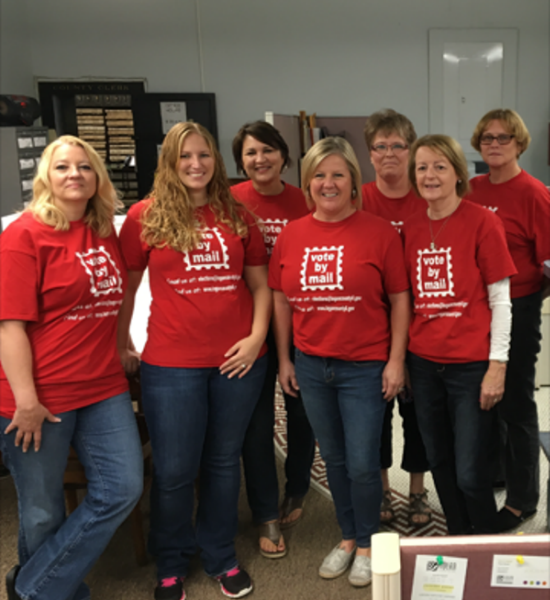 Logan County Clerk Sally Turner, third from left, and her staff on Thursday dressed in their bright red "vote by mail" T-shirts to promote the fact that in Illinois registered voters who don't have time to go to the polls do have other options, including voting by mail.

Across the country, election officials are gearing up for a large turnout in November for the presidential election. To help expedite voting, options are being offered that will reduce the line at polling places while still allowing Americans to have a voice in the future leadership of our country.

In addition to voting by mail, the early voting period has begun. Inside Turner's office at the Logan County Courthouse, voting ballot boxes are currently set up and anyone wishing to vote now may do so by paying a visit to that office. The office of the Logan County Clerk is located on the second floor of the courthouse.
Photo by Sally Turner [Click on pictures for larger images]