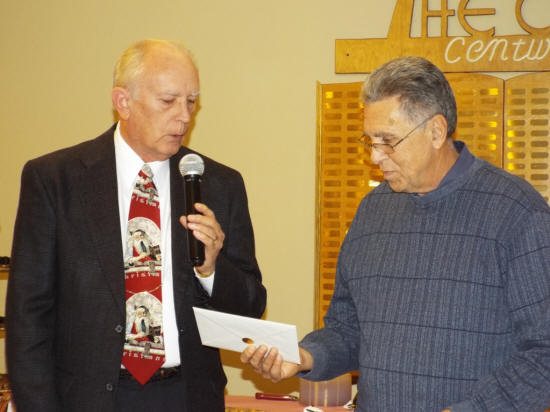 Dom Dalpoas receives a gift from Larry Howen representing the board of directors of the Oasis Senior Center on the occasion of Dalpoas' retirement. The presentation took place on Sunday afternoon at a reception honoring Dalpoas.
Nila Smith (Click on photo for larger version)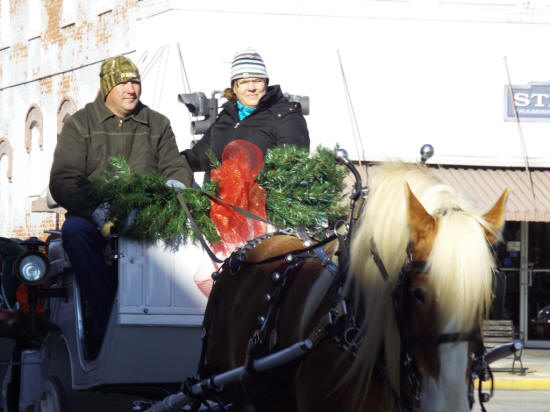 Jason and Keri Erickson man the reins of the horse-drawn carriage in downtown Lincoln mid-day on Saturday. The Ericksons provided free carriage rides to downtown visitors on Friday night, Saturday and Sunday.
Nila Smith (Click on photo for larger version)