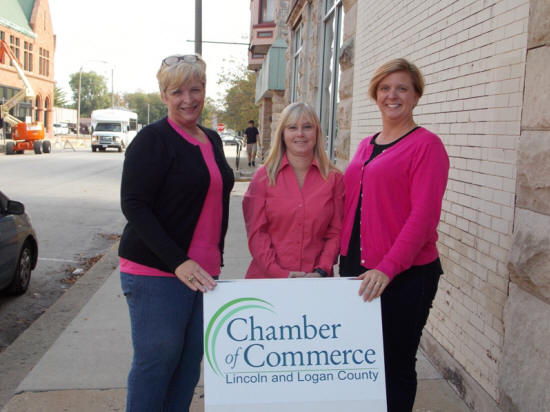 Today, our 'Show us your pink' picture comes from the Lincoln/Logan County Chamber of Commerce. Cathy Wilhite, Teena Rusk, and Kari Adams have all lost family members to breast cancer, including the loss of Cathy's sister this year. When dealing with cancer of any kind, the love and support of family are very important to the cancer patient. But it is good to remember that the illness can also have a strong effect on those family members. In showing our support for Breast Cancer Awareness Month, may we be careful to know and understand that support should be extended beyond the patient, to the family and close friends who are working to hold her or him up.
Photo by Karen Hargis (Click on photo for larger version)
| | | | |
| --- | --- | --- | --- |
| | | | |

Show us YOUR pink!
Email photos to ads@lincolndailynews.com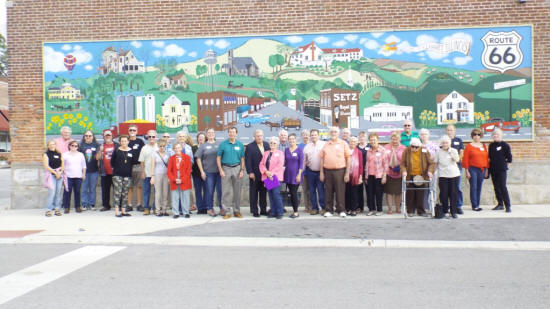 On Saturday afternoon, a new Route 66 Roadside attraction was unveiled in the Elkhart community. A large mural depicting Elkhart's historical landmarks and its connection to Route 66 was celebrated with a ribbon cut and reception. The mural was made possible through the sponsorship of the Elkhart Historical Society, and Peter and Andrea Niehaus. Renee Sisk did the design and artwork for the project.
Photo by Nila Smith (Click on photo for larger version)