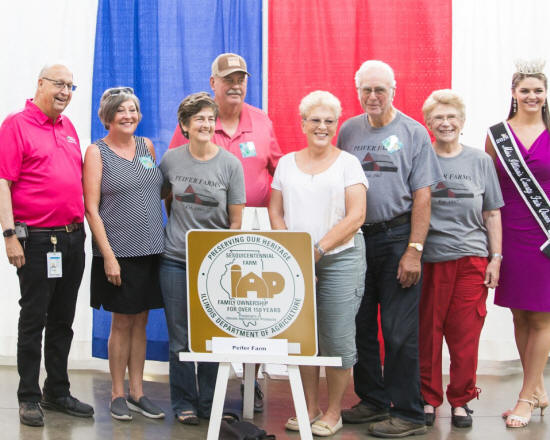 Tuesday, August 14th was Agriculture Day at the Illinois State Fair. Among the many activities promoting agriculture in Illinois was an event recognizing the longevity of the family farm in Illinois.

From the Lincoln area, the Tom Peifer family was recognized. The farm has been in the family since 1867 - 151 years, and still growing strong.

The Peifer Family Farm was one of many recognized as Centennial, Sesqui-centennial and even Bicentennial Farms in Illinois.

Photo by Mitch Douglas (Click on image for larger version)