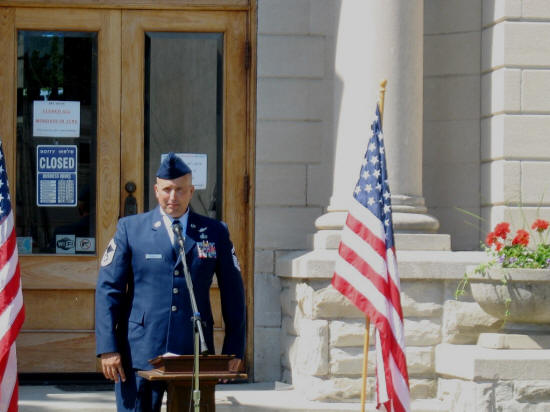 On Monday, retired U.S. Air Force Master Sergeant, now the Logan County Veterans Assistance Commission Director, Dan Benedict, addressed a crowd at the annual Memorial Day Observance in Atlanta.

Benedict has a great passion for the veteran community and a deep appreciation for the sacrifices of our American men and women throughout our country's history who have given their future for ours.

In his address, Benedict noted, "our freedom is not without a price. The price was paid and born on the shoulders of soldiers who died for us. Today is our day to remember them."
Photo by Angela Reiners (Click on image for larger version)