Man violates city protocol,
escorted from chambers

Send a link to a friend
[AUG. 19, 2003] The council chamber was disrupted when a citizen insisted on airing an issue he had with the city. Gordon McCann came into the meeting at mid-session and waited to address the council under new business. When that time came he presented himself, saying that he had an issue to discuss.
McCann was told that he could not speak since he had not petitioned ahead of time to be on the agenda. He would need to do that first in order to address the council.
McCann wouldn't be put off and insisted on being heard at that time.
Chief Rich Montcalm was asked to escort the unwilling man out of the chambers.
While the chief waited for backup assistance, McCann, also ignoring a request to remove his hat as required in chambers, voiced his complaint.
He said he had spoken to Mayor Beth Davis previously, suggesting that the city should not spend tax dollars with businesses that were costing the city money with lawsuits. He said that he wanted Ron's Towing taken off the city's tow company list for this reason. The company had been taken off the list but was now back on it.
[to top of second column in this article]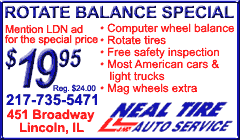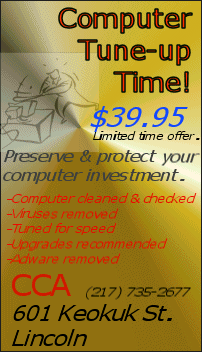 According to McCann he understood the mayor to not only agree to removing the tow company's name while the lawsuits were active but also for future use.
Mayor Davis said she did agree to removing the company at that time because of the lawsuit but did not agree to a permanent condition.
McCann continued voicing his discrepancies with the city. He has not appreciated city building and code inspector Les Last coming onto his property unannounced.
He was told by several council members that Last was just doing his job.
Mayor Davis invited McCann to call and make an appointment, and they would sit down and discuss the matters.
McCann was then escorted from the chambers by officers.