The group quickly organized men, wagons, trucks and combines. They set to work at about 11 a.m. and finished around 8 p.m. Using nine combines, in that short time they brought in the Crosses' entire seed bean crop. They harvested 420 acres of soybeans.
The farmers were fed dinner by several of the wives around 11:30 a.m. "They ate a lot," one of the cooks said. One of the wives, Penny Rademaker, said, "Isn't this what we're supposed to do in friendship and love?"
Brian Wrage, Jim Boerma, Greg Cross, Brian Cross, Brent Hellman, John Cross, Todd Crane, Jim Klokkenga and Mark Rogers all brought combines. Don Batterton, Jay Russell Cross, Gene Cross, Bob Hayes, Bob Cross, Glenn Cross, Rick Hanna, Terry Baker, Brad Schleder, Duane Klopp, Junior Rademaker, Allen Barry, Ron Barry, Harold Rayburn, Gary Cross, Hank Podbelsek, Daniel Eeten, Jerry Crane, Warren Smith and Bill Rademaker, along with Glen Ball and Harley Beck from Tri-Ag in Atlanta, all worked together to help bring in the crop.
[to top of second column in this article]
The Crosses are getting along pretty well right now. Donna said that their first sign of trouble was just on Sept. 23. An MRI and a doctor's visit on Sept. 30 revealed that David has a large brain tumor. He has been receiving radiation and chemotherapy. The doctors say this type of cancer can usually be fought for two years, and it would take a miracle to go beyond that. The Crosses are hoping for a miracle.
The Cross children are all grown and living out of state. Vicky is in North Carolina, Scott in California, and Danny is currently posted in the service in Georgia.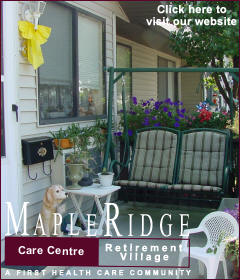 Donna said that their children were returning from seeing their father in the hospital on the day the crop was brought in. They were still on the highway and noticed a big dust cloud in the distance. One said in astonishment, "They're bringing in the crops!" One son cried for 10 minutes when they got home.
Donna said, "We are ever, ever so grateful to our neighbors and friends coming in that day. I don't know what we would have done if they hadn't done that. We're just so thankful."