Review by Linda Harmon
This story is a debut novel for Ms. Cheng and is loosely based on her mother's life. It begins in Budapest in December of 1939 with Marika's father, Apa, and her uncle Lipot asking Marika to forge some documents for the family. She is 12 but her handwriting is exceptional. She has no idea why they are making this request of her, but as the story unfolds, the reason becomes very apparent. The story covers a 10-year period in Marika's life, from age 6 to age 16, when the Nazis take over the country until the end of World War II.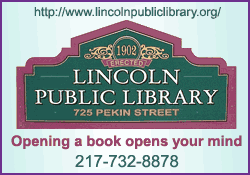 In 1934, when Marika is 6 years old, she returns from vacation with her mother and older brother Andras to find that her father has built a wall in their duplex, making it into two apartments. The larger of the two apartments is for the three of them and the smaller for him. Even though she sees her father daily, she still longs for the way things used to be when the family lived together. At this age, the situation with her parents and beginning school are the biggest worries in her life.
In 1935, when Marika starts school, she meets a girl named Zsofi. While the rest of the class attends Mass, Zsofi sits in the hall and studies her "Israelite religion." Marika's family is Jewish, but they don't practice their faith; instead they celebrate Christmas and Easter and attend Mass like Christians. Marika wants to tell Zsofi that she is also Jewish, but she knows that her father would be very angry with her, so instead she offers to teach her Latin. Marika is very envious of Zsofi's working-class, ordinary family that all live together. In contrast, her father is wealthy, her parents are separated, and her mother has emotional problems that often embarrass her children.
[to top of second column in this review]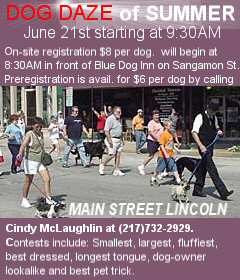 In February of 1944 Marika and Andras take the train to visit Uncle Lipot and Aunt Ila. When they arrive back in Budapest things have changed. Andras shows a man a piece of paper and tells him that he is a college student on vacation with his little sister. Marika asks about the paper, but Andras won't tell her anything. They arrive at the apartment, and it is obvious that their parents have been very worried about their safety.
At this point Marika still does not understand what this is all about, but by April she understands completely. The radio announces that all Jews are to report to a central office to pick up their yellow stars. The Nazis now occupy Poland.
The rest of the story chronicles Marika's family's struggle to survive as their ordinary life disintegrates and they are separated, detained and forced into hiding.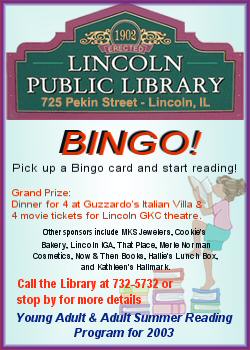 This book reads more like a journal than a novel, and it gives a child's perspective of a very terrible situation. The reader feels the pain and confusion as Marika's world is shattered. The epilogue gives interesting closure to the story. The book is recommended for grades four to eight.
For more information about this book, visit the library at 725 Pekin St. or call (217) 732-5732.
[Linda Harmon, Lincoln Public Library District]