There were no late-inning heroics. No come-from-behind victories. No miracles. No Don Dekinger calls. And no lucky bounces.
This ride for all of Cubdom could be much like the ride Cardinal fans took in 1982… and if memory serves, the Birds had to march through Atlanta to claim that World Series title.
Kerry Wood was the horse many people have been predicting for years that he might become.
I was so sure that they would win that I told Greg Taylor at our church's small group meeting at 5 p.m. to go ahead and book his hotel room for the Florida series!
Heck, even the Bears won… Maybe the stars had aligned and maybe it's getting awfully cold in Hades!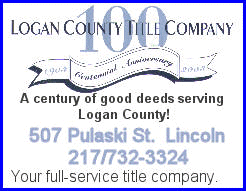 Cub fans have taken to the streets, and many are unaccounted for this morning. Could this be one of the largest absenteeism days in all of Illinois work history? A good day to celebrate on the golf course, perhaps? However you slice it, 95 years of frustration is finally over. Will the Cubbies be satisfied? Or, will they want more… Stay tuned and we'll find out… BTW, has anyone seen Taylor or Seggelke???
Bears win, too
The sports gods must owe Chicago a lot. The Bears looked like they were headed for certain defeat, trailing 18-3, but somehow the ball started bouncing their way. Before you knew what happened Paul Edinger was drilling another ball through the uprights and the Bears had shocked the lackluster Raiders 24-21. Maybe now people will believe us when we say that Edinger is by far Chicago's MVP.
We'd love to say that the Bears are healed. Now they will go out and, let's say, win six of their next eight. We just don't think that's going to happen. Let's just hope they enjoy it for now and maybe start building on it. On the other hand, I hope they're not blowing a good draft pick later on!
He's baaack!
Just when you started to forget all about Tiger Woods, he emerges in a BIG way. He had huge rounds on moving days and then played just good enough to stave off Vijay and Tommy Herron on Sunday to climb back into the winner's circle. He said it was to give his caddie, Stevie, his 100th victory carrying the bag. But we all know Tiger well enough to know that he's gunning for history. This was his fifth tour win of the year, and do you think he's out of player of the year contention? We don't think so either.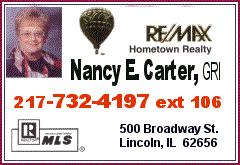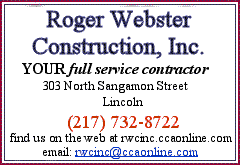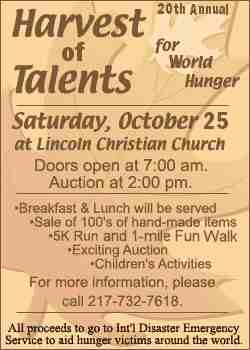 Congratulations to the Olympia Junior High softball ladies who won state!!!
(Send us two pictures and facts and figures, and we'll try to give you some props!)
Congratulations to the Hartem 8A baseball team...
...for a successful 16-4 season and another trip to state!
Illini AWOL
The best thing about all this sports hoopla is that we don't have to talk much or write much about the Illini. Fortunately, they were on the road, and we were assigned to Bloomington instead. Illinois lost at Purdue; that's all there is to say.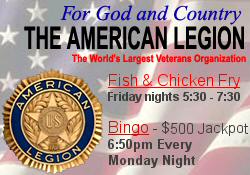 Redbirds took a bitter loss
The ISU Redbirds didn't fare much better. However, their game was one they very well could've won. In fact, until midway through the second half ISU owned a 7-0 lead. But then the house of cards collapsed. A long snap sailed over the head of the punter for a safety, Northern Iowa took the ensuing free kick, and a few plays later they were in the end zone. To add insult to injury, they tacked on the 2-point conversion, and things didn't get much better after that.
Railers lose to Taylorville, but season is not over…
That's the song we're going to continue to sing… You never know what could happen with games remaining, we believe, with Southeast, Chatham and East Peoria. It's hard to regroup, but regroup we must do. This will be the gut check for Lincoln this season. I'd love to see them prove so many people wrong. Good luck, Railers!
U.S. women's soccer knocked off by Germany 3-0
Monday night fever!
If all that wasn't enough to satisfy your sports palate, how 'bout feasting on this week's "Monday Night Football" entree? The Indy Colts invade Tampa's Bucs in the Pirate ship. Since we think we're something like 1-2 on the season and that win was a fluke, you're safe to bet just the opposite of what we predict! HA! I don't see any way that Manning will outfox Tampa's stingy defense. But obviously, we've been wrong once or twice before.
That's it for me… These Cub fans are wearing me out… Have a great week, everybody!