"Every day we try to make this state better prepared, better equipped and better able to deal with the challenge and the scourge of terrorism," Blagojevich said during an appearance at Loyola University Health System in west-suburban Maywood. "Today is a good start, but it's only a start. The challenges posed by the threat of terrorism will never be easy. We'll always have to be -- and we always will be -- vigilant, determined and aware of what has happened in this country and what could happen here in Illinois."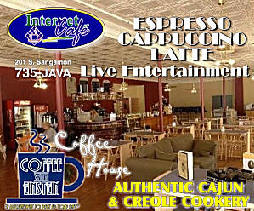 Blagojevich said the federal rating is yet another indication that Illinois stands ready and is one of the best-prepared states to respond to acts of terrorism. And, the governor noted, it validates that the state has in place a carefully crafted plan that would quickly and efficiently allow the dispensing of lifesaving antibiotics and other critical medical supplies to people affected by a bioterrorism event.
The Illinois Department of Public Health, the designated lead agency for bioterrorism response, received notification recently that the state had achieved the highest preparedness rating -- "green" -- under the Department of Homeland Security and CDC's new evaluation system for handling pharmaceutical supplies from the Strategic National Stockpile.
Under a previous, less formalized evaluation process, New York City and Florida had received top marks based on their successful deployment of the SNS during anthrax terrorist attacks in the fall of 2001.
The system under which Illinois was recently graded is now the standard for the Department of Homeland Security and CDC's examination of an individual state's levels of preparedness. It includes a detailed program evaluation, successful completion of a deployment as part of a federal exercise and a site visit to determine if all state assets are in place to handle SNS distribution.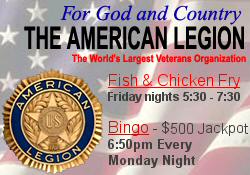 Under the Illinois plan, Dr. Eric E. Whitaker, state public health director, is the designated official in the state who, in consultation with the governor, would initiate a request for deployment of SNS. Once the SNS is transported to the state, Illinois would be responsible for receiving, sorting, repacking, security and distribution of the drugs to communities affected by a biological or chemical attack.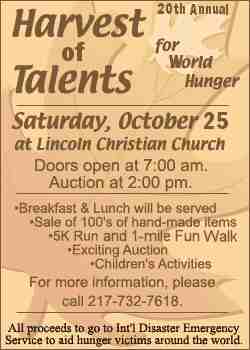 The state's plan calls for coordination among IDPH, the Illinois Emergency Management Agency, the Illinois State Police, Illinois National Guard, Illinois Department of Transportation, Illinois Department of Corrections, local health departments, and city, and county law enforcement and emergency management agencies.
Logan County ESDA and LEPC have begun preparations to host the first full-scale terrorism exercise to be performed at county level. State and federal agencies will be in attendance at the May 2004 exercise. The practice will hone communication and collaboration between multiple jurisdictions of county, state and federal agencies. ["Preparing for 'The Big One' -- Saturday practice will prepare Logan County first responders"]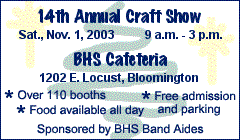 Full details of the plan are unavailable due to security concerns, but Illinois was able to demonstrate its ability to dispense SNS assets in May during TOPOFF2, the largest weapons of mass destruction exercise ever conducted in the United States. During the five-day simulation, Illinois received and dispensed sufficient antibiotics for approximately 1 million citizens in Chicago and the counties of Cook, Lake, DuPage and Kane.
Managed jointly by the Department of Homeland Security and the U.S. Department of Health and Human Services, the SNS mission is to provide large quantities of essential medical material to states and communities during an emergency within 12 hours of a request for deployment.
The SNS is a national repository of antibiotics, chemical antidotes, antitoxins, life-support medications, intravenous administration, airway maintenance supplies, and medical and surgical items. It is designed to supplement and resupply state and local public health agencies in the event of a national emergency anywhere and at any time within the U.S. or its territories.
[Illinois Government News Network
news release]