A case in point would be the New England Patriots and the Chicago Bears. The Pats are loaded with people, two or three deep at many key positions on the depth chart, and it's led to success. Sorry Bears fans, but Chicago is not, and it's led to… depression. Perhaps the Pats' second unit might even be better than the Bears' starters, but I hope we're at least seeing the point here.
And so, it's not enough to just have people trying out for the squad; you need to have a lot of the right people. Coach John Oaks and his staff patiently built the numbers and then saw many of the skilled people come along as well. These athletes also put in the work. Let's just say that as someone who used to spend a lot of time at the high school and especially around the weight room, I've seen a huge change there! And if that continues, it's hard to tell how much better the Railers can become.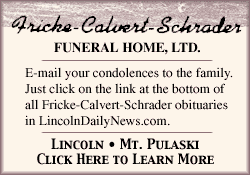 Will they ever be as good as SH-G? I don't know. SH-G has some advantages that might never be matched or overcome. But could this team ever compete in the playoffs? Most certainly. They were only a game away from that level this year!
TODAY the LDN lifts up the play and the season of the Lincoln Railer football squad! They have been underappreciated far too long, and with a convincing season-ending 34-7 exclamation point over the East Peoria Raiders they have given success a brand-new meaning.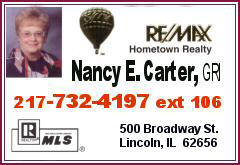 By shoring up the best record in 12 years they've done something not seen at least in the last decade -- they've left an improving legacy. Here's hoping that we'll springboard off their accomplishments and vault into the playoffs next season! And when we win that first playoff game next year, will someone please remember these kids from the last few seasons and the coaching staff that had the guts to stay here and get it turned around!
Angels bring home regional title, set to host nationals
The Lincoln Christian College Angel volleyball squad continues to amaze. Coach Kevin Crawford's squad was given another formidable challenge this past weekend. All they had to do was defeat a very tough Moody squad and then take out one of their nemeses, the Northland Baptist, on THEIR home court in beautiful downtown Dunbar, Wis.! The Angels would not be denied.
Someone ought to send them a fruit basket or something because of their efforts. Because what it will do is open up not one but probably two at-large openings for the national tourney hosted here in Lincoln at the beautiful Laughlin Center.
BTW, there are still some tickets available for the national championship event, so call the Laughlin Center today at 732-3168 to get your all-session passes to watch some of the best small-college volleyball anywhere. My son loves it! I'll probably be labeled a homer, but I'm just so proud of these young ladies and their coaches and what they've accomplished. There's no need to be complacent now. Here's hoping they take the whole enchilada for the hometown!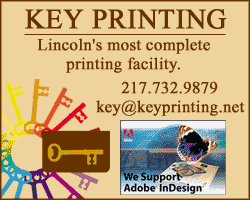 Marlins capture second world title
Is it just me? Or is that as implausible as it is improbable? I STILL can't believe it… I REALLY thought the Cubs would win it all. That's one reason I don't like any wagers -- even friendly, harmless ones (see Rick Nuheisal).
People are saying that the NFL's Oakland Raiders are too old and that's why they've faded. Is the same thing true of the New York Yankees, the best team money can buy? And, if a team like the Marlins can have a fire sale every four or five years and still make it into the playoffs, why spend so much money in the first place? It might even bring the ticket prices down… OK, I admit that I sipped some of Greg's Illini Kool-Aid!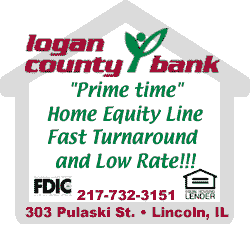 What's saddest to me about this year's champions is that I'm not sure that their fans even deserve a title. When you don't even average 20,000 fans a game, it doesn't say much for your support! Maybe Mr. Selig and others were right after all. Not about contraction obviously, but maybe they need to rethink the whole wild-card formula. Correct me if I'm wrong, but it seems like the wild cards have fared pretty well. I'm not sure if the home-field advantage is as much of an advantage as it once seemed to be. And don't the wild cards play a lot looser than the divisional champions? I don't know how to fix that, but that's an issue that probably could use some study -- not moving the 3-point line back to the international distance! Who thought that was a good idea? Obviously, not somebody who drains the 3-ball often or the Notre Dame Fighting Irish!
At any rate, the Fish are the champs! And we should've known. My son has spent the whole year trying to find Nemo!!!
NFL area teams sweep
It might be the first time all season that it's happened, but all three of our area NFL teams came out on top Sunday! The Bears took out the Lions, the Colts held off the Texans, and the Rams surprised the Steelers in Pittsburg! Any calls for proclaiming today a holiday?
There's probably dozens of other sporting events to report on, but that extra sleep made me drowsy. Have a great week, everybody!