LC runners finish season, send three
to national meet

Send a link to a friend
[OCT. 27, 2003] The Lincoln College women's cross country team finished third in the Region 24 meet at Danville this past weekend with sophomore Christien Taitt leading the way.
Taitt ran the muddy course in 21:01, nearly one minute faster than she ran the same course last season, when she won the event. "We gave it everything we had, but Danville and ICC were just too tough," said Lincoln coach Erin Verbeck.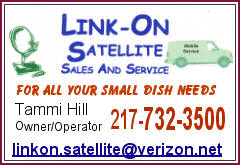 Jenine Mills finished seventh with a time of 22:00 and was followed by Toni Ortega in 12th, Mary Daum in 14th and Betsy Scarpaci in 16th.
Clint Wombles was the top runner among the men, with a 12th-place finish in 27:48.
"This was Clint's second fastest time of the season on a tough course with less than ideal conditions," Verbeck said. "He responded well to the competition and should do well at the national meet Nov. 8."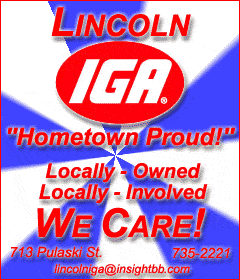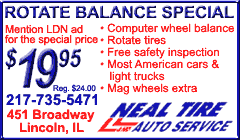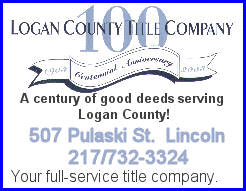 Jordan Gerard finished 20th for the Lynx, followed by Demond Willbourn in 22nd, Ryan Maisenbacher in 24th and Mark Shannahan in 27th.
"It just wasn't our day and our men didn't want it bad enough. Demond was injured and gave it everything he had. I am proud of the way he and Clint ran, but this was a tough way to end the season," Verbeck said.
Taitt, Mills and Wombles will compete in the national meet in Lawrence, Kan., on Nov. 8. Taitt finished ninth in the national event last season to earn all-American honors. Both Mills and Wombles will be competing in their first national tourney.
[Bill Martinie, Lincoln College
sports information director]