Lynx force five-game tug of war

Send a link to a friend
[OCT. 28, 2003] It was an exciting night in volleyball action at Lincoln College, with the Lynx narrowly losing to Lewis and Clark on Monday in a forced five-game tug of war.
The teams traded wins, with Lewis and Clark taking the first game 36-34. Lincoln College came back to win the second game 30-27, only to have Lewis and Clark win the third game 34-32. Lincoln College then forced the fifth game with a 30-23 win in the fourth game. Lewis and Clark won the finale 16-14.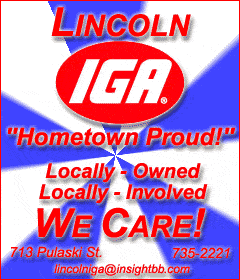 "It was an extremely entertaining match, as it went back and forth all night," said Lincoln coach Mark Tippett. "Neither team could get any run going, as the two teams were very evenly matched. We made a few more minor mistakes than they did, and that was the difference. We played very solid, and even though we lost the match, we feel good about our intensity."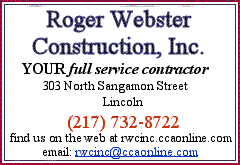 Jessica Livezey had eight points and seven kills for the Lynx, while Lacey Jones had six kills and one block. Savannah Hammond was credited with two blocks, Ashley Hanson had 12 digs, and Christy Raymer had 25 set assists and 10 points.
The match was the final home game for the Lynx, now 8-18. They play at Quincy on Wednesday against John Wood and will play at Danville in the opening round of the Region 24 tourney Monday.
[Bill Martinie, Lincoln College
sports information director]