Fun, food and friends
kick off balloon fest

Send a link to a friend
[AUG. 22, 2003] It was the same as every past year to some -- a great time to catch up and visit with old friends over barbecue sandwiches at the Maple Ridge Care Centre. A large tent with plenty of seating was set up. There was a hubbub of activity as young and old, in baby strollers and wheelchairs, traversed the parking lot, getting about the chores of eating and visiting and generally having a great time, all waiting and watching for the first sign, the first balloon.
The Thursday evening flights launch from various locations in the city so that the balloons will navigate a course to fly near or over the all-free community event hosted by Maple Ridge, which is located at the north end of Kickapoo Street.
The excitement builds as it comes closer to the time to see balloons floating over. When they begin, they come in a flurry. Young and old alike watch in amazement while large, beautiful balloons splash the sky with brilliant colors.
Even though a heat advisory was issued for the day, through 10 p.m., that didn't dampen crowd attendance. Maple Ridge employees said they estimated 400-500 people came out to eat, socialize and enjoy the fun.
[Note: Click on picture for larger image]
Grandpa Jim O'Laughlin came out to enjoy the event with his daughter, Cheryl Roach, and her daughter, Julie Sanders. A Lincolnite, O'Laughlin and his wife served as the first pastors for the Full Gospel Tabernacle church on Monroe Street. He has also served as a missionary abroad in the Pentecostal church.
[to top of second column in this article]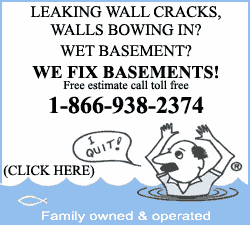 O'Laughlin says he likes to come out and have supper with an old school chum from the '30s, Louis Deavers. They went to the old Jefferson School on the west side.
Roach said she's been coming out three to four years. She likes the music and food but mostly comes out to be with the people. She visited with a bunch of friends and was particularly pleased to see her friend Amy Miller.
Sanders had a good time too. Working a cup filled with purple ice, she said, "I really like their snow cones," and she quickly added, "and their cotton candy!"
All three said the evening balloons going over were great too.
As the evening wore on and dark descended, the crowds thinned while a band played on, providing a variety of light rock music.