Strader is a registered nurse and has worked with patients in the Med/Surg unit at ALMH for the past three years. He was a nurse at Memorial Medical Center for 19 years prior to coming to ALMH.
The ALMH Radiology Department nominated John for the honor. In the nomination, they wrote: "John always has a pleasant word for you and is always willing to lend a helping hand. He constantly goes out of his way to coordinate complicated treatments and tests and keeps the patient's best interest as his foremost priority. John takes the time to inquire about special circumstances about each case so that he can give correct information to the family."
"I enjoy working at ALMH because I actually get to be with my patients and their families here more than if I was working in a big hospital," says John.
[to top of second column in this article]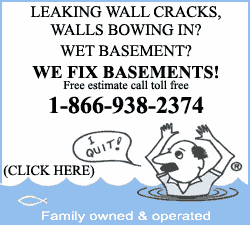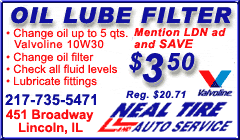 John lives in Lincoln and is the father of three children. His son, David, is a recent graduate of Lincoln Land Community College. His daughters, Tiffany and Alysha, both attend Lincoln Community High School.
Others nominated for Nurse of the Year at ALMH were Carol Bennett, Tammy Kennett, Amy Lawrence and Brenda Grider from the Med/Surg unit; Barb Logan from Same Day Care; Helen Conrady from the Family Maternity Suites and Women's Health Unit; Valerie Cooper from Nursing Administration; and Valerie Hardy from the ICU.
ALMH is a not-for-profit hospital serving Logan County and other nearby communities. ALMH employs 293, including 64 registered nurses. For more information about the people of ALMH and the health care services they provide, visit www.almh.org.
[ALMH news release]