Sources also reported that the Railers had the game in hand from beginning to end. With two long TD marches providing the first-half scoring, the defense went the distance to claim the shutout. According to those in the know, this was Lincoln's first shutout in 14 years. With the victory, the Railers are off to their best start since the playoff year of 1984. The win was also the first over Lanphier since a 3-0 triumph in 1978.
The Railers have had to navigate through scores of adversity the last 10 years or so; now they'll have to see how they can handle some prosperity!
The LDN just continues to salute their hard-fought efforts. We have long believed that hard work, determination and doing things the right way lead to victories -- both on and off the fields or the courts. This determined bunch of Railers is the best illustration of our point in quite some time!
Lincoln coach John Oaks was also selected as the Chicago Bears coach of the week after the Railers took the opener at Olympia! Coach Oaks will be the featured guest TONIGHT as Greg and I restart "FANdamonium" for the 2003-2004 sports year. Good luck, Railers… and let's beat Jacksonville too!
Cubs in first…
In September?! That has to have a nice ring to it, if you're a Cubs fan. You have to admit if you're a baseball fan that last week's five-game series in Wrigleyville was about as nuts as it can get. And if you back Chicago, you probably had a little fun along the way too. Probably not at the expense of any Cardinal fans but fun nonetheless.
The Cub pitching continued to hold the Birds in check, and once again Redbird relievers couldn't get anybody out. But don't think Cardinal backers were surprised at that. St. Louis fans have had to look at that all year.
I felt the game that Matt Morris won was huge. The Birds leave town with still a chance. If St. Louis loses that game, I don't think they stay in the race. It will be tough enough when you figure that the schedule favors the Cubs the rest of the way.
The Brewers did not prove to be the nemesis that Cub fans were worried about. St. Louis finally figured out how to beat the Reds, even though they lost a tough one on Friday night. And why does Los Angeles give Chicago and St. Louis fits but lies down when it plays Houston? Some of these things… we're never going figure out.
Sox in first…
Too? Chicagoans have a lot to cheer about when it comes to baseball these days. BOTH of their teams are in first place. Dare they dream about an all-Chicago World Series? Even I have to admit that that would be fun. That was a huge come-from-behind win they took yesterday over Cleveland. And how 'bout the much-maligned Frank Thomas? The Big Hurt really hurt the tribe with a huge three-run blast, and Paulie Konerko continues to swing a torrid second-half bat after a miserable bout before the All-Star break.
IF the Sox arms can hold on, they might be able to stave off the Twins, but teams like the Angels sure coulda helped more. The Twinkies are on fire!
Both Central Divisions and both wild card races are just that… wild! Bud Selig takes a lot of shots from people, but I think his wild card idea has at least given about 10 cities reason to hope that their playoff ship may come in… not to mention the additional revenue that that has to bring into baseball.
Here's to hoping that the Sox can hold on and win the divisional race (see, Chicago fans, I really am a stand-up guy)!
ISU proves point with Illini…
I don't know if anyone ever doubted what the final outcome would be in the Illinois-Illinois State game on Saturday, but I'm sure it didn't play out the way most people envisioned. Even though the Illini beat the Redbirds 49-22, the game was much closer than the score indicated.
That is a tribute to ISU coach Denver Johnson. Johnson likes to play the role of country coach coming to the city -- aw shucks and gosh darn -- then the next thing you know his Redbirds have got a first and goal on the opening drive. If the Illini don't force the fumble there, the whole complexion of this game changes. I'm not saying ISU would've won, I'm just saying they could've done a whole lot more strategywise had that and the blocked field goal not happened.
[to top of second column in this article]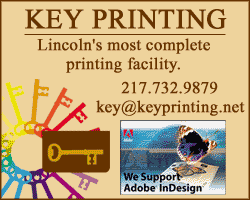 Who would've thought that the Redbirds would out-gain the Illini in total offense? And who thought that ISU could expose the Illini defense when even Mizzou couldn't?
Johnson did a really smart thing in the Drake game. He didn't show the Illini scouts anything. Heck, we were there, and I didn't even know that ISU could pass vertically. I hope to see a lot more of that in the weeks to come. I don't think many teams in the Gateway can slow that kind of a passing attack down, much less stop it.
In some ways, I felt like ISU looked better than I've seen them in the last couple of years. I sure hope they take a lot of positives out of it and springboard to a great season. The time is certainly ripe!
On the flip side, Illinois left me with more questions than answers. IF ISU's pass catchers are too speedy for the Illini, how will Illinois contain or catch UCLA's? UCLA played a tough game at Colorado, almost escaping with a huge upset win. Will they be setting up an ambush for the Illini? Will Illinois be able to get back to establishing the run when they need it?
I do like Illinois occasionally playing teams like UCLA -- just not this season. Coming off a season like last year's, I would have preferred playing Whatsmadda U. three or four times. Anyway, I wish the LDN would be going to my ol' stompin' grounds for the game, but we're staying right here! This could be a huge road win for Illinois and could vault them on a path back to a bowl game.
Prediction: I don't have one…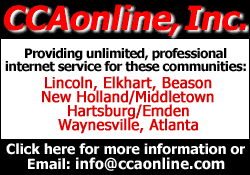 Random ricochets…
I think I may sell my J.D. Drew jersey during the off-season. Something tells me that he won't be back with the Birds next year???
My San Diego State Aztecs nearly shocked the world. They ended up losing to the defending national champ Ohio State Buckeyes, but the score was 16-13. I have fond memories of going to see the Aztecs play with my dad and brother in old Balboa Stadium. It never got any better than that!
How would you like to face Andy Roddick's 130-plus mph serve? And you thought that Mark Prior was an ace?! Too bad he and Agassi didn't get to go at it. The girls bummed me out when Jennifer Capriati was bounced. I went to the U.S. Open a few years ago and I highly endorse it. It was one of the funnest sporting events that I've ever attended, and I don't know tennis from bowling!
I wanted my 49ers to get off to a good start, but not at the expense of so many of my friends who are Bears fans. San Fran still has lots to work on, but Chicago has so many holes and gaps that they may need to be completely reworked. For those Bears fans who've been screaming for changes, I think they're looming on the horizon. I didn't think they were necessary last year and I said so here. After yesterday, I now believe they are needed… maybe sooner than later.
I told you that Dusty Baker would make a difference. It's not his shrewd baseball moves; he's certainly open to question on many of them. BUT, the guy just knows how to win! And more than that, he knows how to transfer that to his players.
I'm still puzzled. It was reported last week that 60,000-63,000 tickets were sold for the Illini game Saturday. But the turnstile count turned out to be 56,000-plus. What gives? Did that many people stay home? Or, were the numbers fudged to try to force a bigger crowd? It was such a nice day, who could fault anyone for being anywhere?
Speaking of nice days… Get out and enjoy it!
Have a great week, everybody, and we'll see you TONIGHT at 6 via FIX 96 FM radio and CITV-5!!!