Morgan County recorded an average corn yield of 200 bushels per acre, 20 bushels higher than the state average of 180. McDonough County was second with a yield of 198 bushels per acre. In all, 88 counties set record-high corn yields in 2004. In 2003, Menard and Sangamon counties posted the record yield for corn in Illinois at 194 bushels per acre.
Carroll County registered the highest 2004 soybean yield at 57 bushels per acre, nearly seven bushels higher that the state average of 50.5 and 10 bushels higher than the top county yield in 2003. Eighty Illinois counties posted record soybean yields in 2004.
"Illinois farmers had an excellent year with weather conditions favorable to produce high yields," said Brad Schwab, state statistician. "Better-than-average rainfall throughout critical periods in the growing season resulted in the highest corn and soybean yields we've ever seen in Illinois."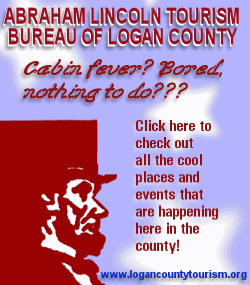 Top 10 counties in yield and production:
Corn 2004
| | | | | |
| --- | --- | --- | --- | --- |
| | Yield (bu.) | | | Production (bu.) |
| Morgan | 200 | | McLean | 61,771,500 |
| McDonough | 198 | | Iroquois | 59,763,200 |
| Adams | 195 | | LaSalle | 54,129,600 |
| Scott | 195 | | Livingston | 53,358,800 |
| Cass | 194 | | Champaign | 52,906,300 |
| Knox | 194 | | Bureau | 49,978,200 |
| Hancock | 193 | | Lee | 45,251,000 |
| Warren | 193 | | Sangamon | 43,353,600 |
| Sangamon | 192 | | Henry | 42,333,600 |
| Peoria | 192 | | Whiteside | 39,875,700 |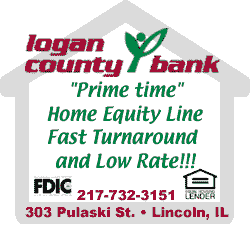 Soybeans 2004
| | | | | |
| --- | --- | --- | --- | --- |
| | Yield (bu.) | | | Production (bu.) |
| Carroll | 57 | | Livingston | 14,882,400 |
| Edgar | 56 | | McLean | 14,401,800 |
| Logan | 56 | | Iroquois | 13,880,000 |
| Knox | 56 | | Champaign | 13,408,200 |
| Stark | 56 | | LaSalle | 12,423,200 |
| Warren | 56 | | Vermillion | 10,918,000 |
| Macon | 55 | | Henry | 8,771,500 |
| Peoria | 55 | | Sangamon | 8,510,400 |
| Morgan | 55 | | Christian | 8,507,200 |
| Moultrie | 55 | | Edgar | 8,265,600 |
| Piatt | 55 | | | |
Wheat 2004
| | | | | |
| --- | --- | --- | --- | --- |
| | Yield (bu.) | | | Production (bu.) |
| Livingston | 83 | | Washington | 3,712,500 |
| Woodford | 82 | | Randolph | 2,316,600 |
| Iroquois | 80 | | Clinton | 1,976,800 |
| Kankakee | 80 | | Monroe | 1,976,800 |
| Logan | 79 | | St. Clair | 1,915,200 |
| Ford | 78 | | Perry | 1,627,100 |
| Kendall | 78 | | Madison | 1,528,200 |
| Menard | 78 | | Wayne | 1,508,000 |
| Champaign | 75 | | Bond | 1,457,300 |
| McLean | 75 | | White | 1,431,000 |
[Illinois Department of Agriculture news release]