Alzheimer's Association to present family caregiver conference

Send a link to a friend
[MARCH 1, 2005] FORSYTH -- The Alzheimer's Association is presenting "Out of the Shadows and Into Understanding," a half-day conference for family caregivers, on March 16 from 8 until 11:30 a.m. in Forsyth. Registration begins at 7:30 a.m. at the Hickory Point banquet facility in Forsyth. Preregistration is required.
Speakers include Dr. Tom Ala from the SIU School of Medicine, who will discuss what is really happening to a person with dementia. This session will address how Alzheimer's disease affects the functioning of the brain, the six basic cognitive domains and how the progression of the disease affects those domains.

William R. Brown of the Land of Lincoln Legal Assistance Foundation will speak to the legal issues that patients and caregivers need to be aware of, including the importance of advance directives. He will do so from the perspective of an attorney who has also been the primary caregiver for a person with Alzheimer's disease.

Tami Wacker, regional ombudsman, will cover the different types of behaviors that are encountered in the long-term care setting and the rights of all involved, including residents, family members and facility staff.

[to top of second column in this article]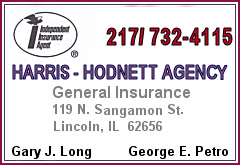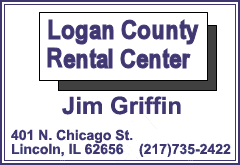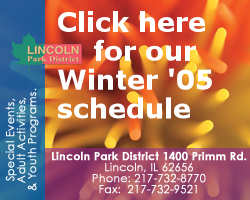 For more information or to register for the caregiver conference, call the Alzheimer's Association at (217) 726-5184 or visit www.alzheimers-illinois.org and click on "Family Education & Conferences."
The Alzheimer's Association is the world leader in Alzheimer research and support. Having awarded more than $150 million to nearly 1,300 projects, the association is the largest private funder of Alzheimer research in the nation. The association's vision is a world without Alzheimer's disease.
For more information about Alzheimer's disease, visit www.alzheimers-illinois.org or call (800) 272-3900.
[Shelley Hunt, Bloomington office of the Alzheimer's Association]