Logan County farmer on list
as Illinois' finest

Send a link to a friend
Prairie Farmer names 2005 Master Farmers
[MARCH 22, 2005] DECATUR -- A Logan County farmer, Richard Martin of Lincoln, was one of four Illinois farmers selected as 2005 Master Farmers by Prairie Farmer magazine. They were honored at a ceremony on March 16 in Springfield for outstanding community service and farming abilities. Selected along with Martin were Rollo Burnett of Metropolis, Massac County; Doug Miller of Indianola, Vermilion County; and Russell Rosenboorn of Clifton, Iroquois County.
Judges for the awards were Robert Easter, dean of the University of Illinois College of Agricultural, Consumer and Environmental Sciences; Gary Minish, dean of the Southern Illinois University Carbondale College of Agricultural Sciences; Gary Schnitkey, farm management specialist at the University of Illinois; and Cherry Brieser Stout, editor of Prairie Farmer.
Candidates are nominated by farmers, agribusiness leaders and agricultural extension specialists from throughout the state.
Prairie Farmer first offered the award in 1925, when former editor Clifford Gregory established it as a way to recognize Illinois farmers for something more than just farming skills. The award was discontinued in 1937 but revived in 1968. Since then, 207 Illinois farmers have been honored with the title of Master Farmer.
Stout says Prairie Farmer continues to present the awards annually because of the important contribution farmers make to Illinois agriculture and their local communities.
[to top of second column in this article]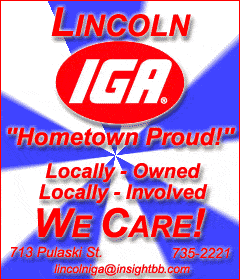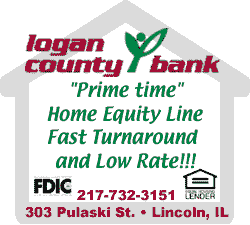 "Agriculture needs to honor the people who make a positive impact on this industry," she says. "The farmers we've honored over the years represent a gallery of the greatest in Illinois agriculture. They're top farmers who go beyond the call of duty when it comes to community service, family commitment and leadership."
Stout says many Master Farmers serve in high-profile state and national farm leadership positions. But the vast majority solidly serve their communities -- building churches, chairing local committees or organizing harvest for a stricken neighbor. "That is exactly the kind of behind-the-scenes service this award was initially designed to honor," she says.
Prairie Farmer is published 12 times a year for Illinois farm families. Established in 1841, it is the oldest continuously published farm periodical in the United States.
Nomination forms for the 2006 Master Farmer awards are available at www.prairiefarmer.com or by writing to Master Farmer, c/o Prairie Farmer, 1301 East Mound Road, Decatur, IL 62526.
[News release]