Agriculture: It's more than cows
and plows

Send a link to a friend
[MARCH 23, 2005] OVERLAND PARK, Kan. -- From oxen and horses drawing equipment down a field to tractors with onboard computers and the power of up to 300 horses, American farmers have increased their production capacity to keep up with the ever-expanding population. In fact, one farmer now supplies food for about 129 people in the United States and abroad, compared with just 25.8 people in 1960.
All Americans are asked to enjoy and admire the wonders of American agriculture as National Agriculture Day is celebrated on March 20.

The efficiency of American farmers pays off in the price American consumers pay for food as well. Research indicates that most Americans have to work about 40 days to generate enough income to pay for their food supply for a year. It takes nearly 129 days to generate enough money to pay federal, state and local taxes for the year. The ability to keep food costs down is greatly due to improved crop and livestock genetics through biotechnology and conventional breeding.

Biotechnology is a key factor in the efficiency of American farmers and their ability to provide more, higher-quality food and livestock. Biotechnology provides benefits similar to traditional plant and livestock breeding but does so in a more controlled environment and with faster results. Many consumers today enjoy tastier fruits and vegetables that keep fresh longer because of biotechnology and plant breeding.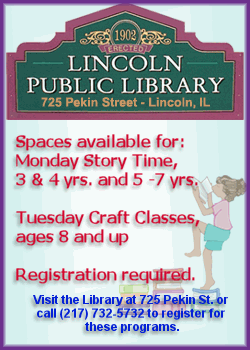 Advancements made in plant biotechnology provide consumers with better-quality products in many areas. And those benefits are just beginning. There are many products in the biotechnology research pipeline that will provide better livestock feed, resulting in leaner meat that will help lower cholesterol for consumers.
Many of these same products will lessen the environmental impact of livestock production by reducing waste and the chemicals found in animal waste. This is done by producing feed products that are used more efficiently by the livestock.
Pharmaceutical companies are actively working with farmers to develop crops that can go directly from the field to pharmaceutical production -- eliminating some of the processing steps that occur in today's operations. This research will significantly reduce the costs required to produce many lifesaving drugs.
With the increase in biotechnology and crops designated for specific uses, farmers must trace their crops and document production practices. New technology in equipment is helping farmers do just that, while keeping them efficient enough to focus on improved production techniques.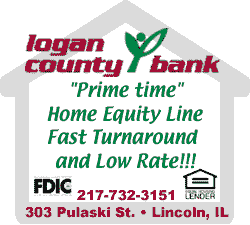 "Farmers' needs for equipment are changing," says Doug DeVries at John Deere in Moline, Ill., senior vice president for agricultural marketing for North America, Australia and Asia. "We've almost revamped our entire product line to provide more efficient production solutions for farmers."
John Deere, for example, provides farmers with technology services that include wireless information transfer and satellite guidance systems for operating equipment. Farmers can have information about their equipment and production operations transferred directly from the equipment in the field to a website for easy access later. This improves farmers' ability to manage their crops, track production operations and trace specific-use crops from planting to distribution.
More information on advances in agriculture can be found in a variety of locations on the Internet. Some key sites:
These are just a few of the sites available and contain links to other sites with specific information on the various aspects of agriculture, biotechnology and food safety.
Today's farmers understand the importance of improving the quality and quantity of food available to the world. According to the U.S. Census Bureau, it is estimated that there will be 7.5 billion people in the world by the year 2020 (currently at 6.2 billion). It's agriculture's job to find a way to feed those people. Advancements in crop technology, equipment technology and information management will make that possible. American farmers and others involved in the agriculture industry have met and will continue to meet this challenge again and again.
[From the Agriculture Council of America]