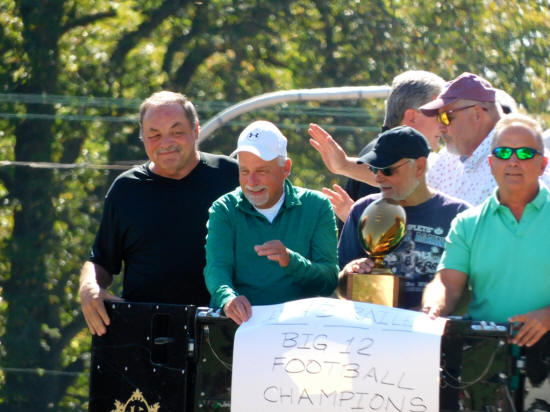 The Boys are back in town, the boys are back in town!

On Friday the team members of the 1973 Lincoln Railsplitter Big 12 Football Championship had a place of honor atop a Lincoln Fire Truck as it drove the parade route of the 2023 LCHS Homecoming Parade.

Later in the evening, the team was also recognized at the Homecoming football game where the current Railsplitters defeated Peoria Manual by a score of 48-12.

In todayís edition of Lincoln Daily News an article written by Richard Alexander tells the story of the teams winning season 50 years ago.
Photo by Nila Smith [Click on image for larger version]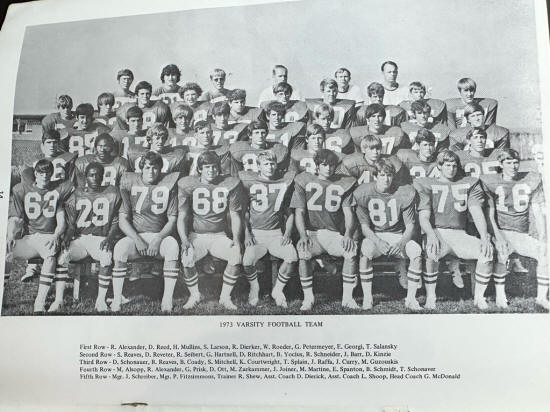 Newspaper photo of the 1973 Railer Football team.
Photo provided by Richard Alexander [Click on image for larger version]