The children sat by classes on the warm floor that smelled of old wood and wax. One class at a time, they rose for their performance, and then, relieved of any performance anxieties, they sat back down, relaxing until everyone had had their turn.
Then the tall, broad-shouldered, ex-military man we knew as our kindly principal, Mr. Greathouse, took center stage and began the traditional rolling of the brittle 8 mm film "The Littlest Angel." He stayed near the machine as the large screen (used just this one time each year) flashed with the jumpy, animated cartoon.
The story, if you don't know it, is about a little angel with no money to buy a gift for a special baby. The loud, rich-toned sound track slurred and garbled as the children sat watching, the younger ones rapt in attention.
Suddenly there would be a snap, slap, slap, slap as the film broke. Guaranteed, it broke no less than twice each year. But the children always sat quietly waiting, sharing friendly smiles and continuing to relax as the large, gentle man quickly taped and reworked the film to get it going again (and again).
When it was over, it was almost without words that the mesmerized children and teachers filed back to their rooms, the children nearly falling into their seats like perfect angels themselves.
Every year was the same. At that moment, in every classroom, as though they all read from the same script, each teacher with her warmest smile and tone of voice, wished her students a "Merry Christmas" and "Happy Holiday."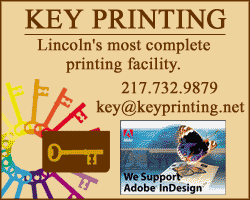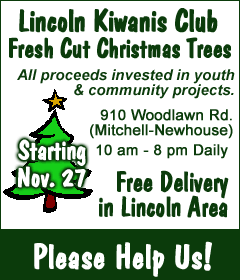 Then followed the traditional closing activity. It wouldn't have been the same without it -- the handing out of the Christmas bags that had magically appeared in each classroom while the students were out in assembly. Oh, those sweet little brown paper bags, each filled with an apple, an orange, Christmas hard candies, chocolates and a candy cane -- tokens that told each child they were valued.
With good wishes to each and every student, and the clever line, "I'll see you all next year," every teacher would dismiss her class for the holidays.
For the students, and I suppose the teachers too, this was without a doubt the easiest, most relaxed, warmest-of-the-heart school day of the year. It was a moment in time filled with sights, sounds, smells, warm voices and smiles, memories that would last a lifetime.
Most schools will break for the holidays today, Friday, Dec. 20. I hope that children today experience some of the magic the teachers and principal sought to provide to students at Greeley Elementary, built in 1904, in Streator, Ill.
I recently acquired a video copy of the 1940s movie "The Littlest Angel." I will watch it at 2 p.m., in honor of my favorite principal, Mr. Leonard E. Greathouse. While the film probably won't break, my heart will ache with fond memory.