Severe winter storms can cause widespread damage and disruption. Heavy snow often results in paralyzed transportation systems, stranded vehicles and automobile accidents. When accompanied by intense winds and extreme cold, snow can isolate entire towns. These conditions are a dangerous threat to life. Glazing from ice storms topples utility lines and poles and makes travel virtually impossible. Even walking may be a dangerous venture.
The hazards posed by winter storms and extreme cold can be catastrophic. However, you and your family can take actions now that will increase your chances of surviving winter storms and extreme cold.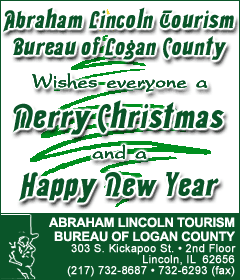 Before a winter storm or extreme cold
Know the terms relating to winter storms and extreme cold. (Watch for a future posting in this series to learn more.)
Know the names of the counties in which you live, work and often spend time. County names are used to identify areas at risk.
Learn how to protect your family's health during the winter months. (Watch for details in a future posting.)
Learn to dress appropriately for the winter. (Watch for details in a future posting.)
Learn the physical dangers to your body. (Watch for details in a future posting.)
Gather emergency supplies for work or home:
Winterize your home to extend the life of your fuel supply:
Take steps to prevent frozen water pipes: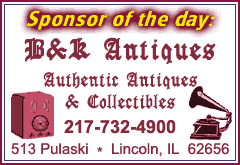 Prepare for possible isolation in your home: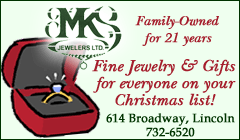 Prepare your vehicle for the winter:
Winterize your vehicle following the suggested maintenance schedule included in the ownerís manual or have your vehicle serviced by a reputable dealer, garage or mechanic.
Regularly check your wipers, tires, lights and fluid levels (radiator, windshield washer, power steering, oil and brakes). Make sure the brakes and transmission are working properly. Lubricate door and trunk locks with lock lubricant to prevent them from freezing.
Prepare a winter storm survival kit and carry it in your vehicle.

Blankets/sleeping bags

Flashlight with extra batteries

First-aid kit

Knife

High-calorie, nonperishable food

Extra clothing to keep dry

A large empty can and plastic cover, along with tissues and paper towels for sanitary purposes

Smaller can and waterproof matches to melt snow for drinking water

Sack of sand (or cat litter)

Shovel

Windshield scraper and brush

Tool kit

Tow rope

Booster cables

Water container

Compass and road maps
(To be continued)
[Illinois Emergency Management Agency]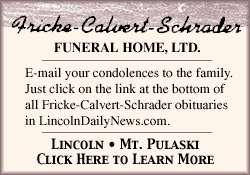 One new law, HB 3652, improves public safety by adding an additional $50 fine for speeding in a highway construction or maintenance zone. That $50 would pay for additional police monitoring of construction zone speed limits. Under current law, the minimum fine for a first violation is $150. A second or subsequent violation carries a minimum fine of $300. The new law adds an additional $50 fine.
Based on the 14,841 citations issued last year, this new law could raise as much as $742,050 for the Illinois Department of Transportation to hire off-duty state troopers to patrol highway construction and maintenance zones.
Another law, HB 4117, allows student-led prayer in public schools so long as it is non-disruptive and complies with federal law and the U.S. Constitution. The legislation applies only to students.
The Legislature also approved several measures to address the issue of homeland security in the wake of the terrorist attacks one year ago. One such measure, HB 5648, improves security at nuclear facilities in the state. The new law creates the offense of criminal trespass to a nuclear facility when the person (a) knowingly and without lawful authority enters or remains within a nuclear facility or on the grounds after receiving notice that entry to the nuclear facility is forbidden or (b) remains in the facility or on the grounds of the facility after being asked to leave.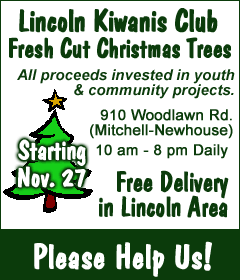 In addition, a new law, SB 1638, creates juvenile drug courts to address drug-related crimes committed by youths. The intention of the law is to reduce drug abuse among minors. Under the law, a minor may be admitted into a drug court program only upon the agreement of the prosecutor and minor and with the approval of the court; a minor is excluded from the program if the crime committed is violent in nature. The law also requires drug court programs to maintain a network of substance abuse treatment programs representing a continuum of graduated substance abuse treatment options commensurate with the needs of minors. If the minor violates the conditions of the drug court program, the court may impose reasonable punishments on the minor.
Other legislative measures that become law on Jan. 1 are as follows:
Tax deferral (SB 1606) -- Increases the household income cap for the Senior Citizens Real Estate Tax Deferral to $40,000.
Mental health (HB 3119) -- Requires fiscal notes to be prepared on all legislation that amends the Mental Health and Developmental Disabilities Code or the Developmental Disability and Mental Disability Service Act.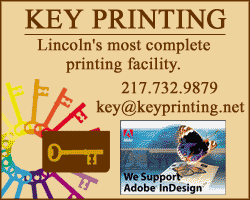 Teacher scholarships (HB 4912) -- Makes changes to various teacher-shortage scholarships Illinois offers and requires freshmen to repay their teacher scholarships if they choose not to become teachers.
Psychotropic drugs (HB 3744) -- Prohibits a school board from disciplining a student because of a parentís refusal to administer psychotropic or psycho-stimulant medication such as Ritalin to the student.
Foreign bonds (HB 4159) -- Allows the state treasurer to purchase bonds from Israel.
Fire safety (SB 1545) -- Clarifies that a local fire department, or the Office of the State Fire Marshal, may conduct fire safety checks in public schools.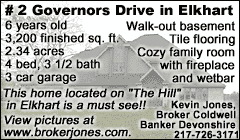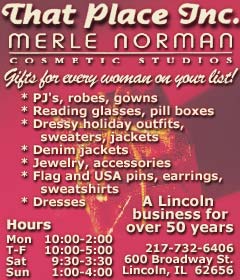 Warranties (HB 4720) -- Protects consumers from overcharges on repairs made under warranty by assuring the manufacturer will pay the posted rate.
Inmate reimbursement (SB 2195) -- Requires prison inmates to provide financial information so the state can collect reimbursement for incarceration expenses.
Animal cruelty (HB 5625) -- Makes it illegal to create, sell, market, offer to market or possess a depiction of animal cruelty.
Homicide (HB 5654) -- Requires each county to establish a written protocol to deal with homicides and questionable deaths.
Juvenile justice (HB 4129) -- Allows juveniles the right to a hearing on a "reverse waiver" in adult court after an automatic transfer to adult court for selling drugs in or around schools and public housing complexes. The defendant, the state or the judge on his or her own may request that hearing.
Police dogs (HB 5639) -- Increases the penalty for injuring a police animal.
Fictitious licenses (HB 4472) -- Makes it an offense to use a fraudulent or fictitious driverís license to purchase or attempt to purchase a ticket from a public or private provider of land, air or water transportation.
Railroad safety (HB 5340) -- Enhances the penalties for motorists or pedestrians who violate grade crossing laws.
Teen-age drinking (HB 5941) -- Allows for the discretionary suspension of a minorís drivers license by the secretary of state based on a "conviction for a violation" for an alcohol infraction involving a minor.
Horse-drawn vehicles (HB 3363) -- Allows townships to charge a $50 license for horse-drawn carriages and use the funds for road improvements.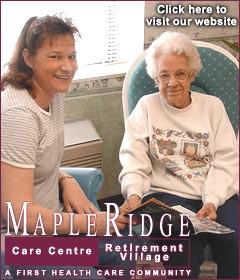 OUI/DUI (SB 1752) -- Standardizes penalties between land, water and snow drunk-driving accidents that cause permanent and disfiguring injury.
License plates (HB 4937) -- Makes veterans plates eligible for the Circuit Breaker license plate discount. (HB 3629) -- Creates license plates to benefit hospice services in Illinois. (HB 3645) -- Creates "Lewis and Clark Bicentennial" license plates to benefit historical preservation of the Lewis and Clark expedition. (SB 1552) -- Creates Route 66 plates to benefit tourism along historic Route 66 in Illinois. (HB 6004) -- Creates Pan-Hellenic license plates to benefit charitable entities designated by fraternities and sororities.
Driverís license (SB 1926) -- Creates a distinct license for drivers younger than 21 years old to curb underage drinking and smoking.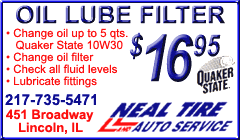 Unlicensed drivers (SB 1726, HB 3794) -- Increases penalties for driving with an expired license or permit.
Air bags (HB 4353) -- Makes it illegal to remove an air bag in a vehicle and replace it with another object.
Insurance (HB 5615) -- Requires anyone convicted three or more times of driving without liability insurance to provide proof of financial responsibility to the secretary of state for at least one year.
Disabled parking (SB 1530) -- Requires disabled parking permits to be displayed in clear view either on the dashboard or rearview mirror.
[News release]
Conservatives in Kentucky, feeling a need for change, started Take Back Kentucky, and, being successful in their mission, they wanted to help Illinois get started. Davis said legislators "contact us to see what our research people have come up with on legislative bills."
Home-schoolers, pro-life groups, veterans, 2nd Amendment groups, trappers, tax groups, property rights advocates, IFOR, ABATE and other concerned groups found they have a lot in common as Davis instructed them on how to work together on legislative issues.
He stressed that "all organizations will not agree on all issues."
"Move on the issues your organization can support and sit out on the ones you cannot," he said.
"Illinois can do the same as Kentucky has done. Constitutional values can be restored with hard work and cooperation," said Nellie Gerlach of Sparta, who was one of the organizers of the meeting.
A home-schooling mother from Taylorville was excited about the meeting. She said she had wanted to "do more" but felt helpless. "The coalition of these organizations will make it possible to accomplish what I could not do alone or even with an individual group. Working together to help each other is what life is all about."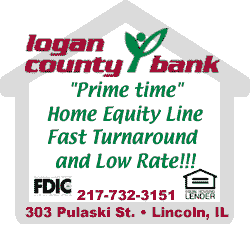 "There is major concern about the trails and areas being closed for any kind of recreation in the Shawnee Forest in southern Illinois," said Cheryl Blackorby, who represented the Shawnee Trail Conservancy. She is a professional trail rider and a writer for magazines such as Western Horseman.
"We look forward to working as a coalition with groups throughout Illinois, and we have thousands of members in our group to bring to the table," she said.
Organizations throughout Illinois will be forming coalitions in the five designated regions throughout the state. All constitutionally based organizations are invited to participate in Take Back Illinois.
For information on Take Back Illinois, contact Nellie Gerlach at 1 (618) 443-4717 or Nellieg@egyptian.net, or Joyce Morrison at 1 (618) 376-6791 or dayspring365@yahoo.com.
[Press release submitted by Joyce Morrison]