Boys
At Stanford
Central Catholic 7 31 44 53
Olympia 14 21 33 40
Olympia: Kieser 3-0-6, Schmidgall 2-1-5, Criswell 4-3-11, Olson 3-0-7, Elliott 2-2-7, Thornton 1-0-2, Schultz 0-0-0, Williams 0-0-0, Springer 0-0-0. Totals 15-8-40. Three-pointers: Olson 1, Elliott 1.
Macon County Tournament
Warrensburg-Latham def. Maroa-Forsyth 49-39 (championship)
Others
Hartsburg-Emden def. Peoria Heights 44-38
Lewistown def. Illini Central 46-41
Lincoln def. Springfield 68-49

[Photos by Bob Frank]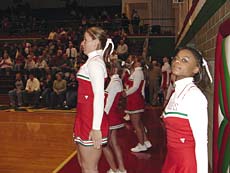 [LCHS vs. Springfield]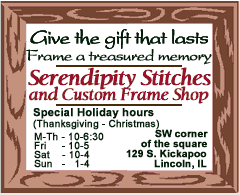 Girls
At Stanford
Central Catholic 9 28 36 46
Olympia 12 23 29 44
Olympia: Floyd 4-2-14, Prager 1-0-2, Litwiller 1-2-4, Canopy 2-0-4, Brand 4-1-9, Crabtree 1-0-3, Hieser 1-0-2, Logsdon 2-1-6. Totals 16-6-44. Three-pointers: Floyd 4, Crabtree 1, Logsdon 1.
Junior Varsity: Olympia def. Central Catholic 42-33.
At Mount Pulaski
Heyworth 5 14 14 38
Mount Pulaski 12 27 40 56
Mount Pulaski: Howe 1-6-8, Faith 3-2-10, Montgomery 0-0-0, Jason 3-0-7, Cyrulik 4-1-9, Gleason 4-3-1, Oglesby 2-0-4, Peters 0-0-0, Rucks 1-5-7. Totals 18-17-56. Three-pointers: Faith 2, Jason 1.
Brian Cook continued his domination of non-conference foes by hitting for a double-double Saturday in Illinois' 70-54 win over Temple. All Cook did was to lead all scorers with 25 points. He also led all rebounders with 11 and may have led all vendors in popcorn sales for all we know!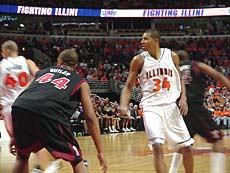 The greatest thing about his most recent performances is the leadership he has brought this team. I've read that he isn't a vocal leader and therefore is not doing his job in that capacity. Give me a guy who can score and rebound any day -- that's plenty of leadership for any ship that I'm on!
Now it's time for some of his teammates to step up and share some of the load. It will be interesting to see how many people dive off the Cook wagon when he has a bad game or two. And it will be interesting to see who steps up for Illinois and rescues us on the days Cook can't.
Maybe it will be Dee Brown. Awakened from his first-half slumber, he shook some of the Owls out of their trees for 15 second-half points, and he was the only other Illini in double figures.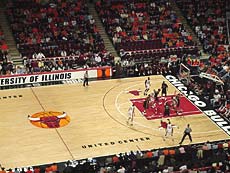 Illinois only shot a season-low 43 percent. You will read in other outlets how Temple's tough zone confused the Illini. However, IF you've ever been to the United Center, YOU know that it is a difficult place to shoot! IF you don't believe me, ask Michael… and I don't mean Abbott! MJ remarked many times how he missed the friendly rims and bounces of the old Chicago Stadium and was not all that enthralled with the background, rims or any of the UC's nuances for that matter.
On the other hand, we have warned several times right here that we're not sure that this Illini team is shooting the rock as well as past teams have shown. But there's plenty of potential and plenty of time for this Illinois bomb squad to heat up; and we're hoping that they do it at just the right time.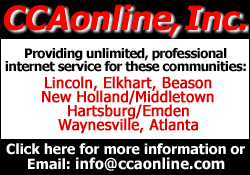 The Illini did hold Temple to 29 percent shooting with some pretty good "D," but refer to the above for another factor in their demise! Illinois did convert on an amazing 19-of-21 free throws. Thanks to the entire team for reading about the need to improve in that category right here in the LDN! The Orange and Blue also out-rebounded Temple 38-37.
All it does is get tougher from here on out, as Illinois' next two opponents are Missouri and Memphis. Don't be fooled by MSU's big loss at Columbia… They'll be much tougher in the Pyramid! And Mizzou is so due Saturday… I'd love to see us shut them down again!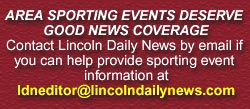 Railers survive!
And I mean that in EVERY sense of the word. Coach Neil Alexander and his staff have lulled me into a false sense of security. I may be as bad as some of his players in this respect. I know that we'll find a way to win. But you sure had to search long and hard for it Saturday night versus a vastly improved Kankakee ball club.
I've heard of slow starts, but this game may have even taken the cake for the slowest start ever. There were possibly six turnovers on the first seven possessions. We put the "UG" in "ugly!" But somehow Lincoln was only down by a bucket at halftime, thanks to an acrobatical half-court 3 drained by Chris Bunch! That momentum buster may have been enough to turn the tide, as we don't think the Railers trailed the rest of the night.
But they did hang on for their lives. Kankakee kept chipping away, and LCHS kept missing their free throws and took a few ill-advised shots until it was a one-point game. Cory Farmer then hit a big front end of a one-and-one, and his miss bounced around until time ran out as Lincoln found that way to a two-point win, 66-64.
But this is a mark of a special team -- they get outplayed by a team with tremendous athleticism and still find ways to beat you. IF that's not GREAT coaching, then I don't know what is!
The Railers also drubbed Taylorville this weekend, 71-23.
Mount Pulaski chops down another giant
The Hilltoppers keep knocking down giant after giant. After dethroning last year's Class A state champion Pleasant Plains squad, they next tackled No. 15-ranked Riverton. And even though they had a guy go off for 34 points, it wasn't enough. Mount Pulaski ran its record to 7-2 with a 70-59 upset. Next up is a home battle with Clinton tomorrow (Tuesday) night.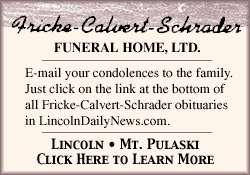 Lady Lynx rolling too
The Lincoln College Lady Lynx are rolling right along. Two more victories this weekend put them at a sparkling 11-3 including a nice 75-50 romp over Meramec.
Angels not as fortunate
The LCC Angels hit another snag in the road, losing to Grinnell 73-49. Former Lady Railer Brittany Robbins continues to lead the way for Lincoln.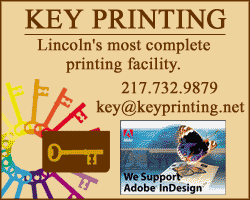 Lynx, Preachers going through a tough stretch
LC lost a 72-69 squeaker to Rend Lake, and LCC took two losses this weekend at the Taylor University tourney, losing to the hosts 73-52 and to Tri-State University 103-77. But tough competition for both teams now will make them more battle-ready when conference and postseason play gets here.
We commend all of our area coaches for playing such tough schedules!
ISU loses despite Alexander's 18
ISU lost at Western Kentucky 63-43 yesterday. Lincoln's Gregg Alexander led all scorers with 18 points. (Click here for game report.)
Lady Railers lose a heartbreaker
Lincoln's Lady Railers were hoping to get another win under their belts. But they were denied on Saturday afternoon as Quincy won a hard-fought 54-49 overtime contest in Lincoln.
Bears win again
Just when you leave them for dead, the Chicago Bears step up and rise from the dead. The last few weeks all anyone would talk about was how improved the Jets were with Chad Pennington at the helm. But after the Bears won 20-13 Sunday in Champaign, we're not hearing as much talk. Check the incomparable Greg Taylor's story on the game!
How 'bout the game Sam White of LCHS recently rolled? The senior Railer put up a 289 to go along with another 600-plus series. Sam would like to possibly continue his bowling career at Western Illinois University.
White, who is a student manager for the Railer basketball team, took his accomplishment in stride. He told the LDN that he fully expects to improve and that a perfect 300 game looms on the horizon.
He is a recent addition to the list of some great student managers, including Adam Butts, Stacy Willis, Jamie Graack, Ryan Gleason and Colby Elkins. Not to mention Brian Boyer, a longtime member of the managing crew who always did a good job for the team -- when he wasn't pickin' on coach Aeilts! And what can you say about Jake Sheley? Other than the fact that he has been terribly misguided into supporting that crazy Duke program (do you know how many national titles Self could have won with that kind of talent?), he's been a pretty good manager through the years. He's now taken his managerial act to Illinois Wesleyan, where he's parlayed it into a FREE trip to Hawaii -- definitely a guy following in Greg Taylor's footsteps!
IF YOU were ever a Railer manager for ANY sport and have a story YOU can tell, please contact us here at the LDN. We try to never leave any stone unturned here and appreciate ANYone and EVERYone who has ANYthing to do with our young people! You managers, stat and scoreboard/book people make ALL the games more enjoyable for all of us. THANKS from the LDN for all you do. We do take notice!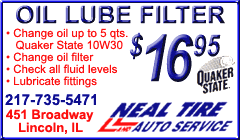 "FANdamonium"
…has been fun the last two weeks as you amaze us with your answers to the trivia questions! We've got lots to talk about: the Illini, the Railers, the Bears, just to name a few. So, hit the LIVE LDN link or tune your radio to FIX 96.3 FM or your TV to Channel 5 and join Greg and me tonight at 6!
And "Happy Birthday" to the best little local sport I know, who just turned 2 on Sunday. He called me his buddy this week, and therefore he's my player of the week!