In remarks at rallies in the Quad Cities, Carbondale and Edwardsville, the governor said the people of Illinois elected him to do three things -- reform state government; make schools better, communities healthier, the economy stronger and the streets safer; and solve the worst fiscal crisis in the state's history without raising the income or sales tax.
"I wake up every day thinking about how we can accomplish each of these and, if you look at everything we have done in our first 100 days in office, I feel pretty good about our progress on each front," Blagojevich said. "It has been a very busy and productive beginning to my administration, but we're just getting started."
The key to addressing the various challenges facing the governor has been how to deal with a nearly $5 billion budget deficit. Blagojevich unveiled a $52.4 billion budget blueprint on April 9 that calls for a reduction in overall state spending by $345 million -- the first time since 1981 that state expenditures have declined -- without asking taxpayers to dig deeper into their pockets. It also trims $1.3 billion in waste and hikes spending for education, health care and public safety.
"We've proposed a budget that does not ask the taxpayers to right the wrongs of the previous administration by paying more taxes," the governor said. "We've proposed a budget that does not solve the fiscal crisis at the expense of educating our children, protecting our communities or helping our seniors and working families get access to health care. We're proposed a budget that, if you put it up to a vote by the people, would pass overwhelmingly.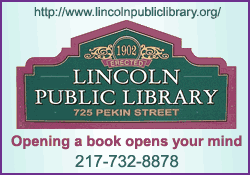 "However, we've also proposed a budget that makes the state government insiders unhappy, and that's where the battle lies -- between the people and the powerful. We're with the people."
The fiscal 2004 budget plan includes increases for per student general state aid, early childhood and special education programs, Medicaid, more parole officers, a crackdown on club drugs, and reopening Sheridan Correctional Center as a national model to deter drug crime.
The $250 per student general state aid increase is larger than those in the prior three years combined and the highest since 1999. The nearly $30 million for early childhood programs will allow the state to serve an additional 8,200 at-risk children, and an $87.5 million increase for mandated school programs includes $42 million cut from last year's budget and $45 million for new spending.
In addition, the governor identified more than $1.3 billion in waste and inefficiencies in the budget, with more to be identified. Blagojevich also has begun a series of moves to consolidate or transfer operations of 14 existing state agencies and five major functions that will save $40 million in the next fiscal year alone, froze state hiring, and moved to stop buying vehicles for state employees.
"Some have suggested I was dealt a bad hand with this budget mess, but I see it more as an opportunity to reshape government, to make it run more efficiently and, at the same time, make Illinois a better place to live," the governor said. "Sure there are tough choices to make, but I was elected to make those tough choices."
Part of the governor's innovative plan to solve the budget deficit was the idea of a $10 billion pension bond financing plan that allows the state to take advantage of historically low interest rates and save $1.9 billion this fiscal year and next. In order to get the plan passed, the governor had to win the support of Democrats and Republicans alike in the House and Senate because a super-majority was necessary for passage. The bill passed in both chambers and was signed into law by Blagojevich on April 7.
One of the administration's biggest tasks -- one that started on Blagojevich's first day in office -- has been to clean up state government.
"Business as usual is no longer an acceptable practice in state government," the governor said. "I am working hard to change the culture of government in Springfield and regain the trust of the people of Illinois. They have asked for a change in government, and I am bringing substantive change."
The governor began by firing former Ryan loyalists who were placed in late-term patronage appointments and Scott Fawell as chief executive officer of the Metropolitan Exposition and Auditorium Authority. Fawell, Ryan's former chief of staff in the secretary of state's office, was recently convicted in federal court of orchestrating a scam to use state employees as political workers while on state time.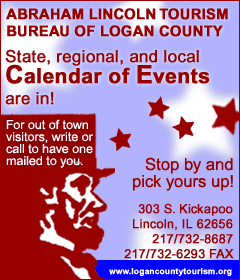 Since then, the governor has appointed a special investigator for employment and personnel, Mary Lee Leahy, to review the hiring and promotions made during the final six months of the previous administration; created a new post of inspector general to investigate acts of public corruption or misconduct in state government and hired a federal prosecutor, Zaldwaynaka L. Scott, to lead the new office; mandated ethics training for all state agency employees; and disciplined or fired state workers involved in a scheme to protect their high-paying term appointments.
The governor also initiated sweeping changes of the state's boards and commissions, reducing substantially the roster of members who serve on them and slashing the amount of resources spent on them. The reforms are expected to save $5 million a year.
Job growth and spurring the economy are also key priorities that have received Blagojevich's attention. The governor has suggested using state incentives to encourage business growth, and his efforts have already resulted in the announcement of two major developments that will create thousands of jobs.
Through an incentive package of tax credits, road improvements and job training, Mitsubishi Motors North America has told Blagojevich it will begin a $200 million expansion this year of its Normal car manufacturing plant that will create 300 high-paying new jobs and about 1,400 construction and indirect jobs. As part of his efforts to revive the state's sluggish coal industry, state incentives have led to the announcement of a $1 billion high-tech coal plant in Will County that will employ 80 workers, create 200 coal mining jobs and 1,200 construction jobs.
The governor also has announced the creation of entrepreneurship centers -- the first of which is to be open next month -- to provide training, tools and resources to help small businesses locate in the state and has expressed support for an increase in the minimum wage and equal pay for women.
In the area of health care, Blagojevich is pushing the legislature for a prescription drug plan to reduce the financial burden on seniors, is working to expand the Circuit Breaker program to cover drugs for all conditions and has created a special advocate to negotiate a better deal on the nearly $2 billion in drugs purchased by the state.
"It's been an exciting first 100 days in office, and I am still humbled by the opportunity afforded me by the voters of this state," Blagojevich said. "I look forward to the continuing challenges ahead."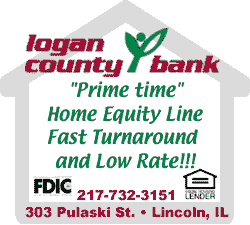 A number of the governor's legislative priorities are poised for votes at various stages in the General Assembly and are to be acted on in the coming weeks. The bills would:
(A comprehensive list of key reforms can be viewed online.)
[Illinois Government News Network
press release]