Lincoln celebrates Historic
Preservation Week
[MAY 7, 2003] Citizens in Lincoln will join thousands of individuals around the country as part of a nationwide celebration of the 32nd annual National Historic Preservation Week, May 5-11.
"Cities, Suburbs, and Countryside" is the theme of the weeklong celebration that is being sponsored locally by the city of Lincoln, Beans & Such, Blue Dog Inn and Main Street Lincoln.
Every community has a spirit of place that identifies it as special and unique. It may be a building or a monument or a public square. It sets the community apart from every other. It attracts tourists, contributes to the area's stability and livability, and gives residents a sense of connection with their shared heritage.
"Despite its importance in the social, cultural and economic life of the community, the spirit of place is easily destroyed," said National Trust President Richard Moe. "Uniqueness fades into anonymity. Every place starts looking like Anyplace, and eventually they all look like Noplace. Preservation Week 2003 calls on us to do all we can to recognize, save and enhance the irreplaceable features that give each community its distinctive character."
This year, Main Street Lincoln has chosen to celebrate the history of the Arcade Building. The one-story, mission-style building was designed by architect John M. Deal and built in 1929. AMP Studio has designed this year's commemorative poster, which will be displayed throughout National Historic Preservation Week.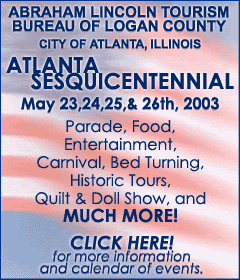 The mayor's annual awards for historic preservation will be announced at the conclusion of the week's celebration. Nomination forms are available in both residential and nonresidential categories for preservation, exterior rehabilitation and sympathetic addition. Twenty-seven buildings have been recognized since the awards were first given in 1993 and are permanently recorded in photographs that hang in the Lincoln City Council chambers.
For more information on National Historic Preservation Week or to make a nomination, call the Main Street Lincoln office at (217) 732-2929.
The Main Street program was developed by the National Trust for Historic Preservation in 1980 to redevelop and revitalize America's downtowns. Lincoln has been a designated Main Street community since 1994.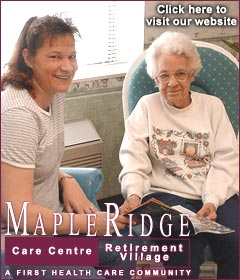 [Main Street Lincoln press release]