Lincoln College commencement Saturday
[MAY 9, 2003] Lincoln College President Ron Schilling has announced the names of three individuals who will receive honorary doctorate degrees at the 2003 Lincoln College commencement. The 136th commencement will be Saturday, May 10, at 2 p.m. in Davidson-Sheffer Gymnasium.
Honorary degree recipients are:
--William C. Vance, chairman of the board of Vance Publishing Corporation, a $47 million family-owned business-to-business publishing company. He will receive an honorary doctor of business administration degree.
--Dr. Phillip Shaw Paludan, Naomi Lynn Distinguished Chair of Lincoln Studies at University of Illinois, Springfield, and author of "The Presidency of Abraham Lincoln." He will receive an honorary doctor of history degree.
--Mrs. Lura Lynn Ryan, member of the Abraham Lincoln Bicentennial Committee. She will receive an honorary doctor of history degree.
Dr. Paludan will give this year's commencement speech.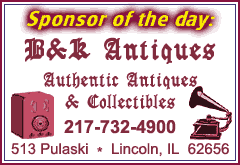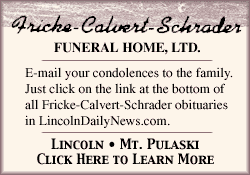 President Schilling said: "It is easy to marvel at the parade of achievement that passes through Lincoln College, year in and year out: authors, business people and educators. Commencement is a moment that reminds us of all we have accomplished as individuals and how we are tied together as a community. In recognizing these three people -- recipients of a degree, the highest honor we can bestow -- we hold up a mirror to ourselves, to remind us what great things we have done and what great things remain for our graduates to do."
Approximately 240 students will receive associates of arts degrees at the Lincoln College commencement ceremony. A reception for the graduates and their families will immediately follow the ceremony.
[Lincoln College news release]