Wright seeking GOP nomination
for U.S. Senate

Send a link to a friend
[SEPT. 13, 2003] Jonathan Wright, former state representative from Logan County, announced on Friday that he is seeking the GOP nomination for the U.S. Senate seat that will become vacant next year.
Wright joins a field of eight candidates who will be competing in the Republican primary in March of 2004 for an opportunity to fill the seat currently held by Sen. Peter Fitzgerald, R-Chicago. Fitzgerald is not running for a second term in the November 2004 general election.
Wright, a graduate of Chicago Kent College of Law, served in the Illinois house from June of 2001 until January of 2003, filling an unexpired term. Currently an assistant state's attorney in Logan County, Wright remains active in the Republican Party, serving as a deputy committeeman for the 18th Congressional District.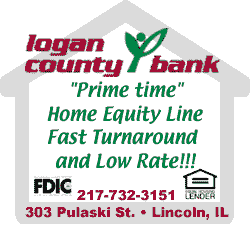 Prior to becoming Logan County's assistant state's attorney, he practiced law in Monmouth, Pekin and Lincoln and worked for the attorney general's office in Springfield. He lives in Lincoln with his wife and four children.
Wright wants to bring "a message of change" to the people of Illinois.
"The people of this state have heard too many politicians recite platitudes and clichés in each and every campaign, only to find more of the same failed government policies still plaguing our society at the next election cycle. My campaign is not designed to tell the voters what they want to hear but rather to bring a message that I think will resonate with the common sense of the people," he said.
[to top of second column in this article]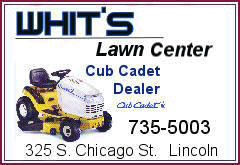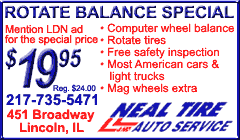 "I do not think I can single-handedly change government. I am, however, willing and able to fight the good fight for real change for the better. In my 18 months as a state representative in Springfield, I witnessed too many examples of elected officials who campaigned on promises, only to find that they lacked the fortitude to fight for those same issues in committee, in debate or on the floor. I pledge my commitment to work for the issues I believe in even if they are deemed politically incorrect or even if they cost me an election. This commitment is the source for real change," he added.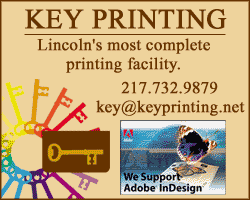 He is a member of the Park Meadows Baptist Church in Lincoln, where he coaches the church's basketball team. "I define myself by my faith in God and my Christian beliefs," he said. "That is a valuable insight on who I am and what my values are."
Wright can be reached by e-mail at jonathanwright2004@yahoo.com. He is currently putting together a website at www.wright2004.com to outline his policy positions.
[New release]