State seeks partnerships
with private sector

Send a link to a friend
[SEPT. 9, 2003] CHICAGO -- In an ongoing effort to find new ways to fund state services, Gov. Rod Blagojevich announced Friday that his office will initiate state partnerships with the private sector to boost funding for state services.
"We owe it to taxpayers to be continually looking for new ways to make government work for them without asking them to cough up more money in general taxes," Blagojevich said. "That's exactly what we will be able to do by opening certain state assets for limited use by the private sector. This concept has worked in other states and cities. We can make it work in Illinois too."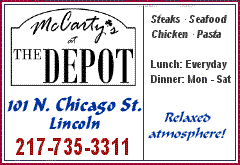 The governor has asked his staff and state agencies to identify property or other assets that may be of interest to companies from the private sector. For example, a seed or flower distributor may be interested in donating plantings for roadside beautification programs in return for the right to post their logo at the site.
[to top of second column in this article]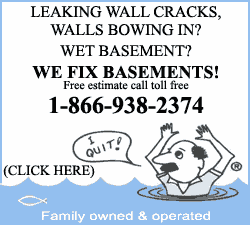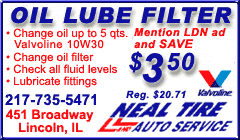 Other public groups have achieved success through similar partnerships. In New York City, the parks department named Roller Blade as a corporate sponsor and in return received funds to purchase skates for city youth and build a public rink. The parks department also worked with Earthlink, naming it their official Web provider, and in exchange received funds to wire every public recreation center for Internet access.
The governor's office has established a phone number interested corporations can call to get more information or share ideas for partnerships: (312) 814-8270.
[Illinois Government News Network
news release]