This festival welcomes old-fashioned family participation and is as interactive as any video game.
Even Logan County's farm kids learned a few old tricks this weekend. Participants could try their hand at a variety of early American working crafts, such as woodworking, candle making, needlework, spinning, chair caning, lace making and quilting.
The pioneer village depicted a family making apple butter (a nine-hour process), smoking meats in a smokehouse, raising barnyard animals and laundering out-of-doors.
Modern kids frolicked among the cabins and sites as they relived the adventures of their ancestors.
Another nostalgic scenario was that of a pre-1840 fur trapper and his wife, who camped in a Plains Indian style teepee. Sam "Little Hawk" Schriber tells the yarn that his beloved wife, Kathy, was "held captive by Indians."
"I traded six horses, two mules and a gun to get her back," Sam chuckled. Kathy noted that the story "gets bigger and bigger all the time."
The mountain-man camp was equipped with all the amenities of an early 19th-century fur trader, who might have acquired his teepee from his Sioux or Cheyenne bride. This rendition might have been located west of the Mississippi, where beaver trapping was more prevalent.
Sam and Kathy, natives of New Holland, have been setting up their 14-foot teepee at the Railsplitter Festival for four years. They also travel to several other fests in Illinois and Missouri. Sam reports that he made Kathy's dark brown vat-dried deerskin dress, along with his elk-skin pants. He also sported a buffalo ski cape for those cold winter nights on the prairie. The family camped out at the festival this weekend, staying dry and toasty in their teepee.
According to Nancy Kleinman, president of the Railsplitting Association, a lot of work goes into preparing for the annual festival. In fact, committees will meet this October in preparation for next year's Railsplitter.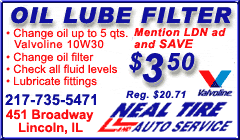 "We must send out contracts for next year's vendors," which include crafts, flea markets, and, of course, those delicious foods. "Many local organizations use this festival as a fund-raiser," she said.
With delicacies such as pulled barbecue sandwiches, rib-eye steaks and chops, funnel cakes, tornado potatoes, kettle corn, lemonade shake-ups, and caramel apples, who could argue with this logic?
Also available were displays, including handmade, intricate quilts as well as historic displays from local communities. One could also ride on a child-sized steam engine or sit on a pony.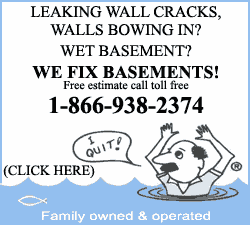 A 2 p.m. parade showed off antique tractors and cars. There was also an antique bicycle show and swap meet.
Along with the food, rows and rows of crafts were available for purchase. Halloween and Christmas décor, as well as any knickknack thinkable, was there this weekend. And of course, the flea market full of potential treasures offered an assortment of goodies for the bargain hunter.
Music was also a mainstay for the festival. Ann and Steve Siltman, along with Patricia Rankin, led the Sunday morning non-denominational worship service. The Prairie Aires offered hymns played on recorders and stringed instruments. And the Civil War band, decked in full Union uniforms, inspired the crowd with "When Johnny Comes Marching Home."
A highlight of the Railsplitter Festival has always been the contests of skill, strength, and speed. No ordinary sports, these events include activities of daily living for a family who might have lived during the era of Abraham Lincoln in Logan County. These include events in logrolling, crosscut sawing, rail toss, tomahawk throwing, goat milking, corn shelling and railsplitting. Also included were 19th-century pioneer games that children of that era might have played.
[Patricia Rankin]