Women
Amber Wright turned in her best score of the season with a round of 88 to lead the Lincoln College women's golf team to a 13th-place finish in a 19-team event at Galesburg on Friday. Lincoln College finished with a team score of 380. Wisconsin Eau Claire won the championship of the Knox College invitational with a total score of 328.
Carlie Facker also shot her best round of the season, as she finished with a 97. Other scores for the Lynx were Sarah Morine's 98, Stacy Weaver 97, Lindsey Horath 102 and Ashley Specht 116.
[to top of second column in this article]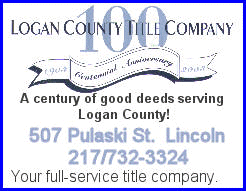 Men
Lincoln College had a team total of 333 in the Illinois Central Community College Classic at Lick Creek in Pekin on Saturday. Rend Lake won the tourney with a total of 305.
Todd VanArsdale led the Lincoln College scorers with a round of 81, followed by Shane Thompson with an 83, Zack Young with an 83, Sam Fitzpatrick with an 87 and Jason Fitzpatrick with a 96.
In the Lincoln College Invitational, played at Prairie Vista in Bloomington, the Lynx No. 1 team was led by Jason Fitzpatrick with a round of 74. Other scores for Lincoln were VanArsdale 82, Donovan 83, Sam Fitzpatrick 84 and Young 90.
The No. 2 Lincoln College team was led by Thompson with an 81, followed by Kamza 85, Logue 87 and Lumberry 89.
[Bill Martinie, Lincoln College
sports information director]