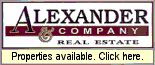 Church Directory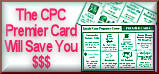 ---
---

---
---
---
---
Contact us
---
LDN is best viewed with IE 6 or Firefox 1.2.
---
LDN awards
Local:
Dec. 16, 2001
Local Emergency Planning Committee
Jan. 25, 2001
Logan County Healthy Communities Partnership
State:
Oct. 1, 2001
Illinois Public Health Association
posted daily OVER THE NOON HOUR (CDT)

Emergency weather notice:
Dangerous weather conditions expected to develop
early this afternoon (Tuesday)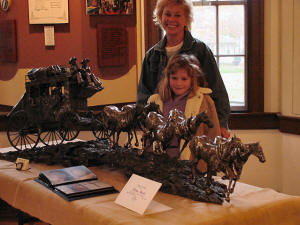 Postville Courthouse visitors enjoy some of the artwork of Glenn Busch. Busch's extraordinary bust of Abraham Lincoln is on display at the courthouse until the end of November.
[picture by Jan Youngquist] click on picture for larger image
See complete story in Today's Top Stories

Health & Fitness
Submit a classified ad online [Lowest cost for advertising in the county!]
Community
The Sports Page

Illinois prepared to assist low-income households with this winter's high heating costs
Households advised to take steps before extreme cold hits Illinois

On ice for 60 years

FSIA negotiates with JP Morgan Chase

IMSA Excellence 2000+ comes to Lincoln Consortium

Speech team results

Zion Lutheran honor roll

LDN supports call to quit
3 days to the Great American Smokeout
The one thing absolutely guaranteed to help you quit smoking

Bring outdoor plants in

Hartsburg-Emden Stags claim third place at state volleyball championship

Angels knocked out of tournament in heartbreaker

Grace University wins national title