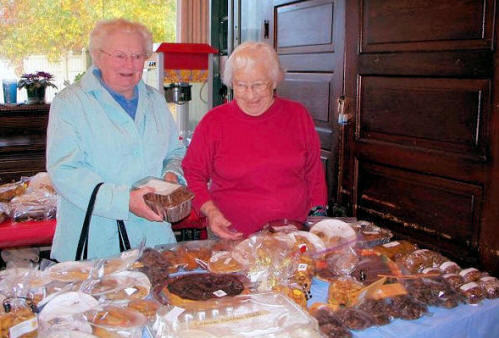 Oh, it all looks so good. Geneva Gulso and Mary Ann Harmon went shopping at the craft and bake sale at The Christian Village last weekend. Geneva said: "I usually bake and bring items for the sale, but I like to stop by. I also enjoy the chili luncheon."
Photo courtesy of Christian Village (Click on picture for larger image.)
Yesterday's Top Stories
Abraham Lincoln Bicentennial

Lincoln stops in Lincoln
(Nov. 21, 1860)

Want to win prizes just for submitting your recipes?
Check out Grab Your Fork for details
Sponsored by

And, don't forget this great coupon for IGA: