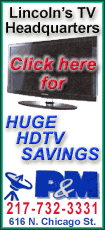 She was born in Pana but grew up in West Chicago. She graduated from Illinois State University with a degree in physical education and taught junior high students in West Chicago for two years before marrying and moving to Chrisman, where she taught at the high school and coached basketball. Then she left teaching for eight years and stayed home with two little girls. In order to give herself more options, she returned to school and obtained an elementary teaching certificate.

After being hired as a teacher's aide, she later taught fourth through sixth grades at the former Hartsburg Elementary School, which has since been converted into apartments. When the elementary school was moved to Emden, she was onboard and in 2004 was given the designation of head teacher for the site, to give support to teachers in the building and act as the superintendent's assistant, since that person must split their time between two buildings in two separate towns.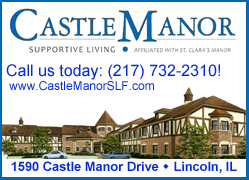 "I attended school in Catholic schools and we learned discipline and took responsibility for ourselves," she said. "But teachers took an interest in me and stretched my imagination. The reason I went into teaching was because I wanted to be like those teachers."
Mrs. Batterton has expanded and varied her areas of interest but was always teaching. She taught thinking and study skills and physical education to first- through fourth-graders and reading to third-grade students. She taught seventh-grade art, math and reading. When a gifted program was created, she took the task to heart and became the coordinator for the Please Let Us Soar program.
"The students learned a multitude of skills when we set up a grocery store," she said with pride. "We even found a computer program that would read UPC labels so they could create actual receipts and keep inventory.
"They also had a bike rodeo," she continued, "and, unfortunately we haven't done that project for a few years, but when we did, it was lots of fun."
In 2004, the school developed a character-building program it called Emden Cares. The program taught responsibility and self-respect. It rewarded students and encouraged them to be good people. Mrs. Batterton is proudest of such programs that bonded teachers and students and gave the students a foundation for their futures.
"Children like discipline and routine, to feel safe and grounded," she said. "It guides them and gives them structure."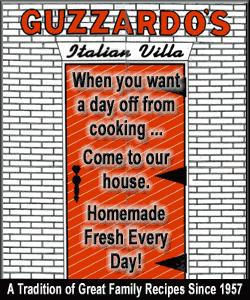 When discussing her life after retirement, Deb Batterton has a lot of interests but will stay involved with the school. She enjoys landscaping and would like to work in her yard. Her scrapbooking has fallen behind, and she would like to put her pictures in order. Her husband owns a business in Emden, and they are involved with community activity. She intends to volunteer more but leave room for herself and her family.
Their daughter, Kami, is a kindergarten teacher in La Grange. She has Deb's only grandchild, Ian, who will now see his grandparents more. Stacy, the Battertons' oldest daughter, works at State Farm, and even though she is closer for visiting, a more open schedule will allow for some additional time together.
And if Deb runs out of other things to do, there are those "someday" items on her list -- snowmobiling in the Rockies and riding a Segway through the Sonoma Valley. She is an out-of-doors person and wants to ride four-wheelers and go canoeing. The daily routine will be different, but the possibilities are endless.
"Change is good," she said, "I won't disappear. I won't substitute, but I will be involved. I have always enjoyed doing things with youth. It keeps you young."
She has been a Sunday school and Bible school teacher, a 4-H leader, and ran programs for the West Chicago Park District. So, more than likely, the school and the community of Emden will continue to see a lot of Deb Batterton and benefit from her time and experience.
[By MARLA BLAIR]
Previous articles on retiring teachers