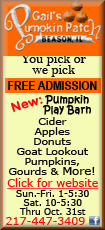 While the councilmen agreed to instruct city attorney Blinn Bates to write the ordinance, what they didn't agree on is what the ordinance will say.

Alderman David Wilmert made the motion to write the ordinance, and it was seconded by Stacy Bacon.

During discussion Wilmert said that he was proposing to make one change to the document he'd given to aldermen last week.

Last week's version of the ordinance read:
"Parking of up to two trailers allowed using any configuration below. Any open trailer containing yard waste, appliances, waste, refuge, recyclables, scraps, or junk must be covered and stored in the back yard if one exists. No such open container trailer to appear in front yard or side yard covered or otherwise.

"Front yard. Parking is permitted on the driveway or an all weather surface attached thereto. All weather surfaces must be contiguous. Parking must not extend into the city street right-of-way or block any sidewalk if one exists.

"Example: the owner of a home with a standard two wide driveway parks cars on the drive builds gravel pad next to driveway up by the garage to store camper.

"For side yards; for corner houses, same as above."
Wilmert said there was a problem with the language regarding trailers in the backyard containing waste products, and he wanted to amend that section to say that the use of the trailers in the backyards must still comply with current codes regarding nuisance violations.
Marty Neitzel asked if John Lebegue of the building and safety office had any input on this.
Lebegue said the nuisance ordinance says no one can accumulate trash in a trailer. He said this has been a big problem and one that he has had to deal with numerous times in the past.
He told the council that keeping the original language in the new ordinance was giving violators a way around the law where they can argue that they have a right to have the trailer of trash in their backyard.
Lebegue said this was a serious concern for him, as trailers with garbage, lawn waste, even old appliances, covered or not, will attract animals, create odors and generally cause problems.
Wilmert said that point was well taken, and he understood that the city didn't want this going on, but at the same time, he was trying to think about those who had a temporary situation, such as cleaning out a house. As he has in the past, Wilmert again voiced a concern that making the rules too strict prevented people from doing what they needed to do on a temporary basis.
He felt like adding the section about complying with the nuisance ordinance would be enough.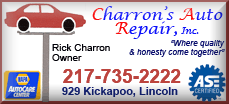 Neitzel had suggested that Wilmert withdraw his motion and table this for another workshop discussion, but Wilmert said he was inclined to continue with his motion.
He told the council that the motion to have the city attorney write the ordinance could be passed and the language could be discussed at the next workshop.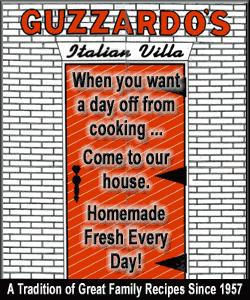 Neitzel moved back to how the new ordinance reads currently. She said that as it was written, there were no limits on people keeping a trailer of yard waste in their backyard.
Wilmert said there were limits according to the nuisance ordinance, and those limits would be enforced.
Lebegue was then asked how he enforces the nuisance ordinance. He said he generally drives through an area and notes a trailer with trash, old appliances or yard waste. He then goes back in a few days, and if it is still there, he investigates why.
Also during the discussions, it came up that Bates had sent out an email to aldermen, voicing concern about the language as Wilmert had written it.
Bacon said she was disturbed by the email in that it was not sent to herself or Wilmert. She also said Bates, who was not present Monday night, was voicing his personal opinion, and she felt he should stick to giving legal opinions.
Tom O'Donohue spoke up also, agreeing with Lebegue and saying that the language of the new ordinance gave people not complying with the nuisance ordinance a new leg to stand on.
Jonie Tibbs also said she was not in favor of anyone being able to have a trailer of old appliances sitting on their property. She recalled a bad situation the city ran into a few years ago and how it was a battle to get a homeowner to get rid of a truck full of old appliances.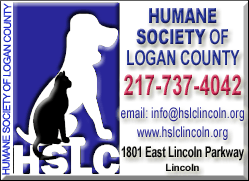 It was mentioned one more time that perhaps Wilmert should table the vote. However, he told the council he felt they should vote now and discuss the language at the next workshop meeting. He drew all discussion to a close when he simply said, "Call for the question."
When the roll was called, Melody Anderson, Neitzel, O'Donohue and Tibbs voted no; David Armbrust, Bacon, Jeff Hoinacki, Kathy Horn, and Wilmert voted yes; and the motion passed 5-4.
It is expected that at next week's workshop session the council will try to iron out the language in question. This problem pertains only to the paragraphs regarding backyard parking of trailers. The council appeared to have no concerns about the sections addressing parking of boats and trailers in driveways or adjacent all-weather surfaces.
[By NILA SMITH]
Past related articles