Sunday evening - 7:45 p.m.
A two-vehicle accident on Illinois Route 121 has that road closed between Lincoln and Mount Pulaski. Two vehicles are in the middle of the road, blocking all traffic, no report on injuries.
All roads are slick and dangerous this evening with several slide-offs being reported on I-55 and I-155.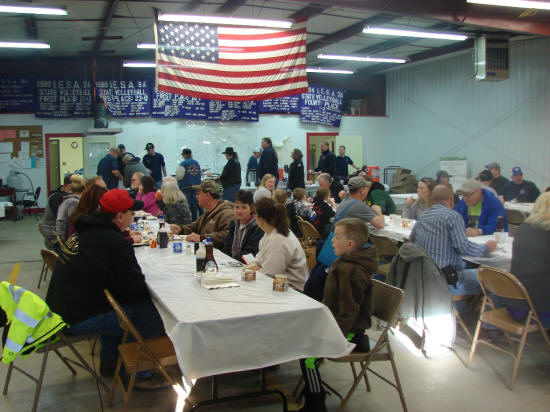 On Sunday, March 18th a large number of local folks attended the annual Beason Firemen's Breakfast at the firehouse in the small community. The breakfast is the only fundraiser the local volunteer department holds each year. People from the community come out by the dozens to show their support of a department that works hard to serve the citizens not only through firefighting efforts but also by providing emergency medical services.

Photo by Curtis Fox (Click on photo for larger version)